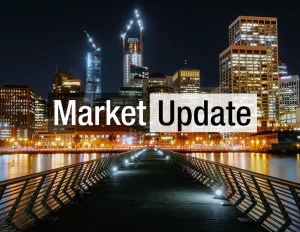 As of July, five office properties totaling nearly 600,000 square feet traded within the Miami metro, according to CommercialEdge, with sales prices amounting to a total of $54 million.
Year-to-date through July, Miami's office market has seen $1.5 billion in transactions, the average sales price clocking in at $312 per square foot, placing the metro above the national average of $288 per square foot. When compared to last year's findings, the market registered a significant uptick in investment activity: in the first seven months of 2020, deals amounted to only $262 million, at an average sales price of $182 per square foot.
The largest office asset that changed hands in July was the three-building, roughly 251,000-square-foot Aventura Corporate Center. Renaissance Properties pocketed $140 million for the ensemble, or $556 per square foot, well above the metro's average. Ladder Capital Debt Funds provided a $112.8 million loan for the buyer, Atlanta-based Stonecutter Capital Management. The property last traded in 2016, when in commanded $105.3 million.
In late July, MG3 Developer Group picked up Doral Concourse, a 240,144-square-foot, six-story building in Doral, Fla. DRA Advisors sold the property for $96 million, backed by a $56 million loan by Citibank. Dating back to 2000, the Class A property sold for almost $400 per square foot.
In a smaller deal, Related Group sold their former headquarters building at 315 South Biscayne Blvd., following their move to the new premises at the recently completed 2850 Tigertail Ave. in Coconut Grove. BEA Equities picked up the 34,341-square-foot property for $24 million, at a whopping $701 per square foot, more than double the metro's average.
CommercialEdge covers 8M+ property records in the United States. View the latest CommercialEdge national monthly office report here.