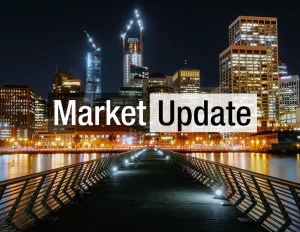 Year-to-date through May, Miami's office market has seen $490 million in office sales, according to CommercialEdge data. The metro's investment volume has increased by $140 million only in May, while the average price per square foot fell by $42 to reach $325 per square foot at the end of the month.
At the same point last year, the Magic City's deal volume reached $580 million, for an average price of $283 per square foot. While the metro's transaction volume decreased by roughly $90 million year-over-year, the price of office space climbed by roughly 36 percent and outperformed the national average, which hit $274 per square foot in 2022 through May.
Miami's investment volume in the first five months of the year was the lowest across gateway cities, being the only gateway market to not break the $1 billion mark. San Francisco ($1.0 billion), Washington, D.C. ($1.4 billion), Chicago ($1.5 billion), Los Angeles ($1.9 billion) and Manhattan ($2.1 billion) all outperformed the South Florida metro. Miami was second across these markets in terms of lowest average price per square foot, after Chicago ($172 per square foot).
In May, Triple Double Real Estate picked up two Class A properties in Miami's CBD, totaling more than 300,000 square feet, marking the biggest deals that month. The buyer purchased 200 S.E. 1st St., a 141,252-squre-foot asset for $28.4 million and paid the same amount for the second property at 44 W. Flagler St. Brickman purchased the pair of office buildings back in 2016, for a total of $61.4 million.
CommercialEdge covers 8M+ property records in the United States. View the latest CommercialEdge national monthly office report here.