Miami Investment Volume Increased in April
A total of ten office deals closed in the metro that month, boosting the metro's overall investment volume for the year.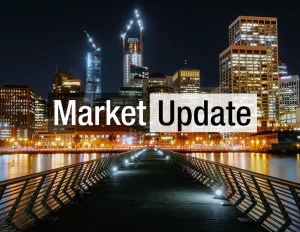 Year-to-date through April, Miami's office market has seen $350 million in investment volume, with the average price reaching $367 per square foot, according to CommercialEdge data.
In the first quarter of the year, the metro's office investment volume added up to merely $209 million, but an acceleration in April saw ten properties traded, comprising a combined of 425,000 square feet. In the first four months of 2021, office product worth $474 million had changed hands in Miami, at an average price of $310 per square foot.
Across gateway cities, Chicago ($202 per square foot), Boston ($266 per square foot) and Washington, D.C. ($343 per square foot) recorded the lowest average prices through the first four month of 2022, while Manhattan ($949 per square foot), Seattle (538 per square foot) and the Bay Area ($515 per square foot) were the priciest.
The largest sale that month was the trade of 555 Washington, a 68,000-square-foot, five-story building in Miami Beach. Boston-based The Davis Cos. picked up the asset for $52.3 million, or $768.5 per square foot—more than double the metro's average up to that point in 2022. The seller, a partnership of BentallGreenOak and East End Capital, picked up the property in 2018, for $38 million, or $558.8 per square foot.
The trade of the 50Forty on 7th, a medical and professional office building, marked another notable sale in April for the metro. Valoro Capital Partners paid $18 million—or $217.5 per square foot—for the nearly 83,000-square-foot asset to Northeast Capital Group. The seller purchased the property in early 2021, for $14.5 million, or $175.2 per square foot.
CommercialEdge covers 8M+ property records in the United States. View the latest CommercialEdge national monthly office report here.