March 23, 2011
By Barbra Murray, Contributing Editor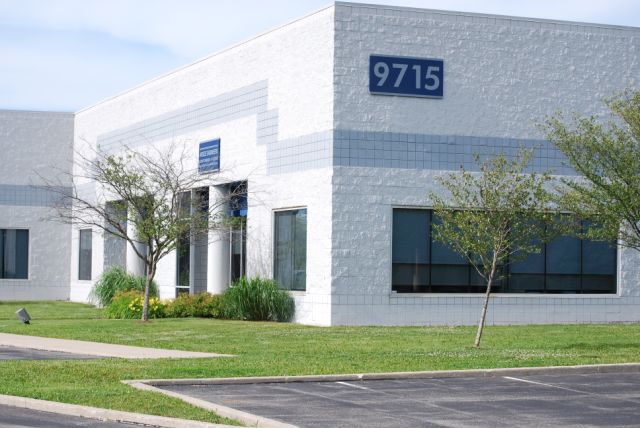 North by Northeast Business Park in Fishers, Ind., came under the control of a lender following the 2008 bankruptcy of Kobra Properties, but the 306,000-square-foot industrial complex is bank-owned no more. Meritex NxNE L.L.C., an affiliate of Meritex Enterprises Inc., recently snapped up the multi-structure asset from Wells Fargo N.A.
Located roughly 15 miles northeast of Indianapolis off I-69, North by Northeast encompasses three office/warehouse buildings carrying the addresses of 8700 Roberts Dr., 8707 Roberts Dr. and 9715 Kincaid Dr. The facilities offer approximately 97,000 square feet, 103,000 square feet and 106,000 square feet of space, respectively.
Commercial real estate services firm Cassidy Turley orchestrated the disposition of North by Northeast on behalf of Wells Fargo and touts the deal as one of its largest industrial sales transactions in the State of Indiana year-to-date.
In Indianapolis specifically, sales activity in the industrial market began to pick up in 2010, with buyers taking interest in both distressed and core properties. While the North by Northeast transaction is a good start in terms of square footage, it doesn't match some of the city's larger deals of 2010, which included the 809,000 square-foot Cooper Tire facility in Greenwood and the 476,200 square-foot Conagra property in Lebanon. However, the year is still young and market experts are not worried.
"Looking forward we can anticipate increased interest and investment activity in the greater Indianapolis industrial market from private, institutional, and fund REIT investors," Cassidy Turley notes in a fourth-quarter report. "As investment capital flows into the secondary and tertiary markets, Indianapolis will benefit from strong market fundamentals such as a low vacancy rate and a diversified tenant base. Further, transaction volume in Indianapolis will be buoyed by easier access to credit and returns greater than in most major markets. Although investment activity over the next 12 months is unlikely to reach the levels witnessed in 2006 and 2007, we will see an improvement over both 2009 and 2010 industrial investment levels."