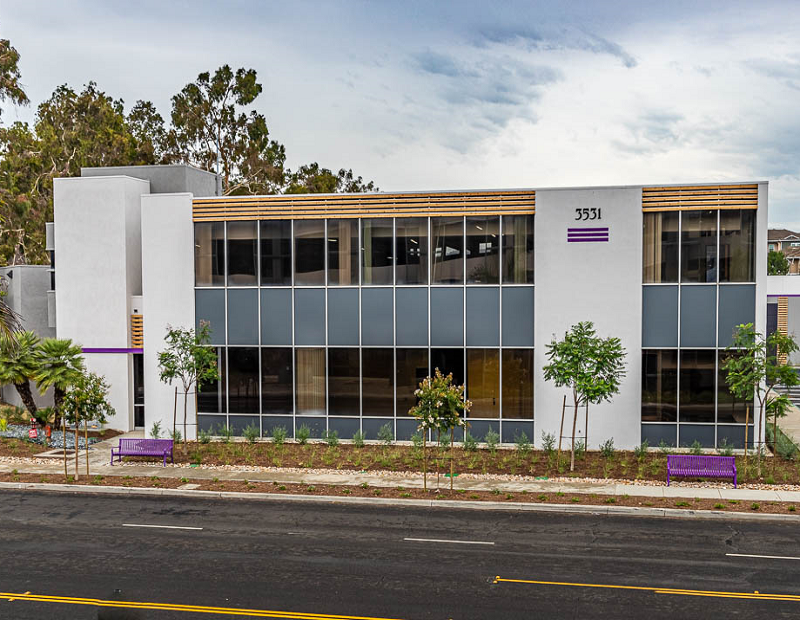 Seven months after purchasing a medical office building at 3531 Fashion Way in Torrance, Calif., Meridian has kept its promise and completed the renovations it announced in December last year. The company worked together with general contractor AGI, TwinSteps Architecture and Kier & Wright Civil Engineers to add a new façade to the building, new exit and entry ways as well as a new lobby. The total cost of the project was $2.5 million.
The company also announced that it has secured a tenant, a radiology/imaging company, which will occupy more than half the space. The remaining 12,000 square feet is also fitted for a radiology tenant, as it has two linear accelerator vaults, which means that rooms are encased in lead and concrete walls protecting outside patients from being exposed to x-rays.
Meridian paid Providence Health $7.5 million for the asset in December 2018. The property encompasses 26,000 square feet and is located across the street from Del Amo Fashion Center, one of the largest malls in the country, which recently underwent a $300 million modernization. The asset is also close to two major hospitals, Providence Little Company of Mary Medical Center and Torrance Memorial Medical Center. Completed in 1961, the office building underwent several renovations over the years.
According to Meridian Vice President of Acquisitions R.J. Sommerdyke, medical office fundamentals for Torrance are strong, the market having experienced positive net absorption since 2010. Medical office vacancy has also dropped to single digits.