U.S. Bank has named James Payne market manager for commercial real estate in the Puget Sound region.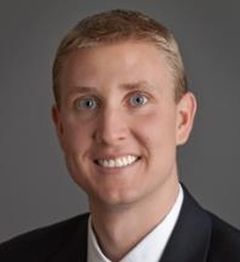 Payne, who comes to Seattle after nine years with the bank in Denver, will lead a team of relationship managers working with large commercial real estate firms in the region.
Prior to moving to Seattle in late October, Payne has spent nine years with U.S. Bank in commercial real estate, and has been recognized as a two-time Vanguard Award winner as one of the bank's top performers. In addition, he was selected in 2012 as a member of U.S. Bank's "Dynamic Dozen" program, in which each member of the bank's executive management team appoints a millennial employee in their business line to serve on a year-long advisory panel. The program has helped shape the bank's mobile roadmap, student banking products, social media strategy, and more.
"James is a bright and energetic leader at U.S. Bank," stated Ralph Pace, regional manager for commercial real estate for the Pacific Northwest. "We look forward to his leadership in Seattle, a market with a surging economy and a strong base of national and regional developers."
U.S. Bank has a history of more than a century in Seattle. With 1,300 employees and 92 branches in the market today, the bank has provided financing for a number of high-profile development projects in the region, including Stadium Place and The Martin projects in downtown Seattle.
"We have a great team of commercial real estate bankers in Seattle. I look forward to working with them, getting to know our clients and becoming involved in the community," added Payne.
Payne also served on the Real Estate Young Alumni Board for University of Colorado-Boulder, Board of Directors for Foothills United Way and on the finance board for his church. He earned a bachelor's degree from University of Colorado-Boulder, and an MBA from University of Colorado-Denver.