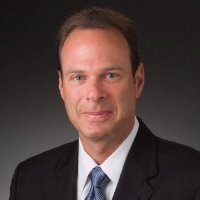 New York—Bluerock Real Estate, a private asset management and investment firm, recently announced the appointment of Jeffrey Schwaber as CEO of Bluerock Capital Markets LLC, the managing broker-dealer for Bluerock's suite of investment products and funds. Schwaber's responsibilities will be to grow the distribution of Bluerock's Total Income + Real Estate Fund, as well as Bluerock Residential Growth REIT's redeemable preferred stock and Bluerock's expanding 1031 exchange division, Bluerock Value Exchange.
The new CEO joins Bluerock from Griffin Capital Securities, where he served as president and head of distribution. He was also involved in orchestrating Griffin's rise to industry-leading fundraising, bringing in approximately $7 billion in equity in less than five years. Schwaber is also known for his success as a founding partner and head of capital markets and distribution at Behringer Harvard, where he oversaw an equity intake of approximately $6 billion.
"Jeff is one of the most accomplished and highly regarded capital market heads in the investment management business and his track record of success in raising capital is well-known in our industry. He has not once but twice built companies to capital raising leadership, and we are delighted to match his distribution expertise with our real estate expertise and industry leading suite of investment products," said Ramin Kamfar, founder & chairman of Bluerock, in a prepared statement.
Schwaber has overseen more than $13 billion of equity raise. From now on, he will be involved in sales, as well as product and business development.
"The decision to bring Jeff Schwaber on board was the logical next step in our program to expand the Bluerock distribution footprint. We remain intent on delivering best-in-class products and securing top talent to service our broker-dealer and RIA partners. Jeff is extremely well-positioned to oversee our next phase of growth," said Jordan Ruddy, president of Bluerock Real Estate.
Image via LinkedIn