By Corina Stef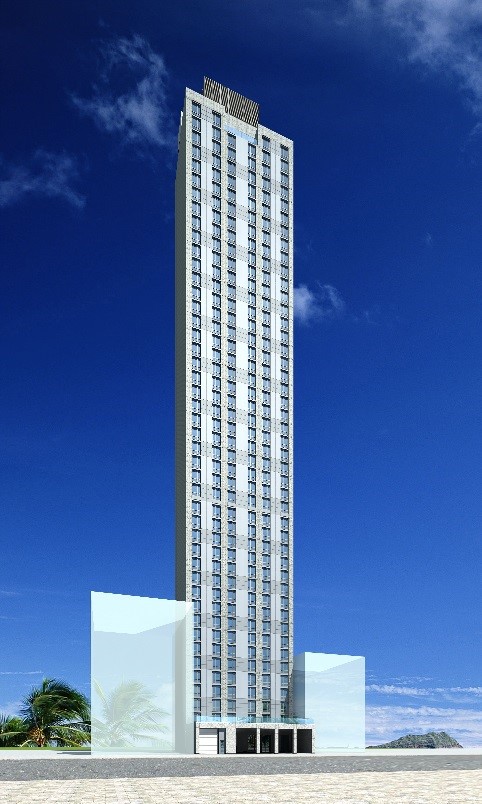 McSam Hotel Group broke ground on a new hospitality development in Manhattan. The 522-key hotel aims to be one of the tallest structures in the area due to the air rights the property was sold with. Upon completion, the 45-story building designed by Gene Kaufman Architect will comprise 146,000 square feet.
The hotel will be located at 140 W. 28th St. in Chelsea and will feature 2,300 square feet of restaurant and lounge space, office space, fitness centers plus a uniquely designed arcade that will front its brick and metal façade. Neighboring amenities include restaurants, retailers, art galleries and landmarks such as the Empire State Building, Times Square, Bryant Park, Chelsea Market and the High Line.
Long-term collaboration
The asset is the fourth hotel designed by GKA along West 28th Street and has more rooms than all previous three properties combined—Cambria Suites, Marriott Fairfield Inn and Hilton Garden Inn. The project marks another collaboration between the developer and designer, as they have previously worked on Hyatt Place and Gramercy Hotel, to name a few.
"The demand for hotel rooms in Chelsea continues to grow, with ever-larger and ever-taller hotels being constructed to accommodate the number of tourists wishing to stay in this vibrant neighborhood," GKA Founder & Principal Gene Kaufman said in a prepared statement.
According to PropertyShark, the site at 140 W. 28th St. formerly served as a parking lot and it changed hands in 2016 for $60 million.
Image courtesy of McSam Hotel Group