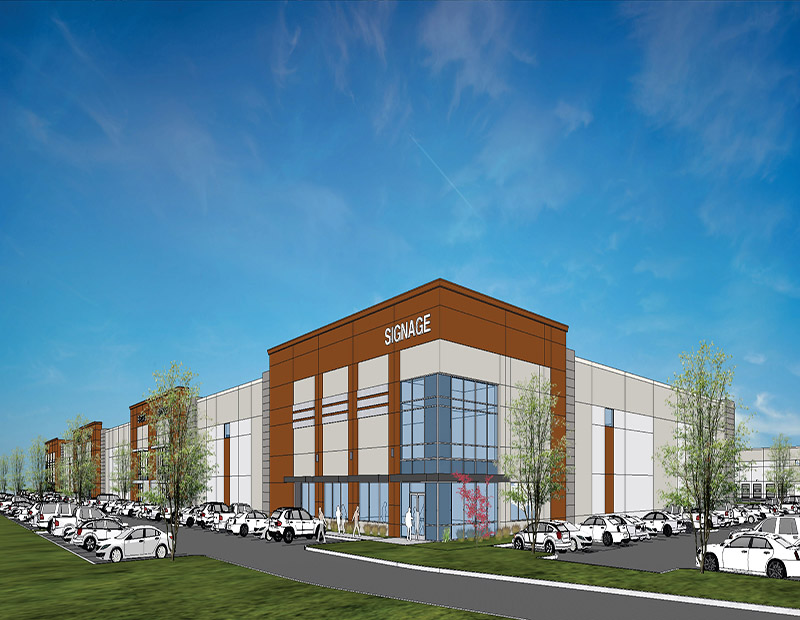 McCraney Property Co. has signed the first tenant at 985 Lanier Logistics, a three-building, 611,986-square-foot spec industrial park underway in Buford, Ga. Alfrex, a manufacturer of fire-proof exterior panels and subsidiary of Unience, will occupy 87,995 square feet at Building 100. Wilson, Hull & Neal Partner Bilijack Bell negotiated the deal on behalf of the landlord, while Kellogg Partners Principal James Pitts represented the tenant in the lease transaction.
McCraney and partner Northwestern Mutual acquired the development site in March 2018 for $4.3 million, per Hall County records, and broke ground on the project in September. The property is situated on 44.3 acres at 943 Gainesville Highway, adjacent to Interstate 985 and close to Interstate 85 and U.S. Route 23.
Designed by architecture firm Ware Malcomb, 985 Lanier consists of three Class A industrial facilities of various sizes: Building 100 has 208,912 square feet, Building 200 holds 166,986 square feet and Building 300 encompasses 236,070 square feet. Each warehouse will have 30- to 32-foot clear height, 38- to 42-foot dock high doors. The industrial park also features 160 tractor-trailer stalls.