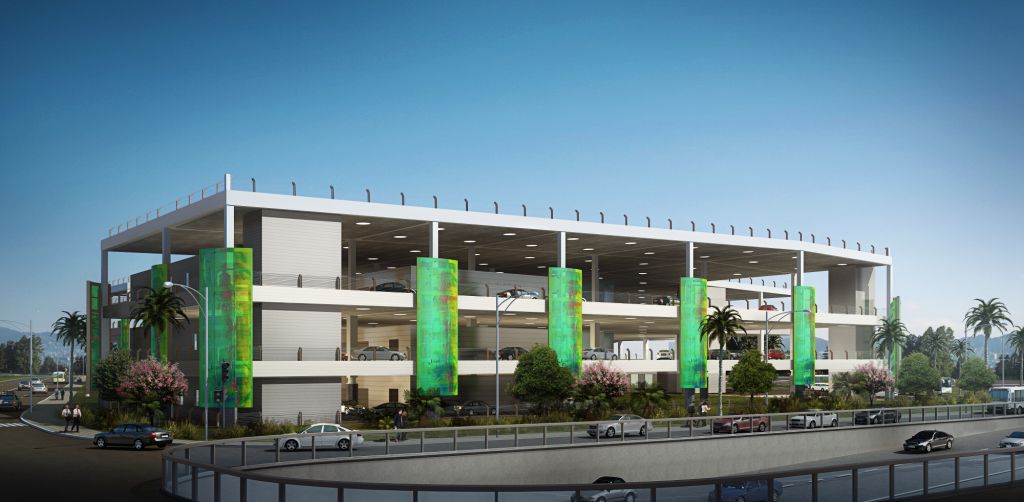 By Barbra Murray, Contributing Editor
In Burbank, Calif., less than 15 miles outside of downtown Los Angeles, McCarthy Building Cos. has commenced construction of the $72.7-million Bob Hope Airport Regional Intermodal Transportation Center. McCarthy is building the 520,000-square-foot project on behalf of the Burbank-Glendale-Pasadena Airport Authority.
After refiguring the numbers, the Airport Authority set a budget of $93 million for the construction of the RITC and a separate replacement parking facility at the airport. McCarthy also came forth with an offer the agency couldn't refuse.
"The project was originally over the Airport Authority's budget [but] with creative approaches by the owner and McCarthy, we were able to deliver this project when re-bid, under the budget, saving the Airport millions of dollars," Jim Madrid, vice president with McCarthy, told Commercial Property Executive.
With McCarthy's $72.7 million proposal and Bomel Construction Co.'s $8.5 million bid for the replacement parking facility, the Airport Authority was able to hold onto $11.8 million.
The RITC will spread its wings across a 20-acre site along Empire Ave., adjacent to the Bob Hope Airport Train Station. The center will encompass a ground-level bus transit station, a three-level rental car parking structure and a rental car service building. McCarthy will also erect a 19-foot-high, 1,100-foot-long moving walkway to shuttle rental car customers and transit users between the RITC and the airport terminal.
Green is a central theme of the development. Designed by the architectural firm of Pierce Goodwin Alexander & Linville, the RITC will qualify for LEED Silver certification by the by the U.S. Green Building Council. The project will be an environmentally friendly endeavor from start to finish, from the employment of sustainable construction methods to the installation of solar panels.
McCarthy is on track to complete construction of the RITC in the summer of 2014.
"McCarthy won this project on a design-build delivery model which is proceeding well with all parties," Madrid added. "Our teams have worked collaboratively with the RITC team as well as our design consultants in an expeditious manner in order to meet the aggressive schedule. We are confident that working together as a team, the scheduled completion date will be met."