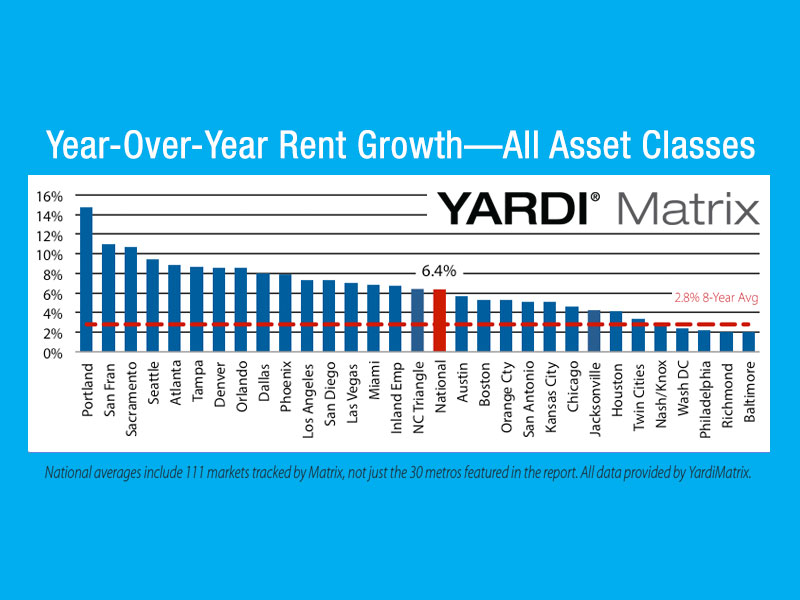 U.S. multifamily rents continued their flat growth pattern of the last two months, dropping by $1 to $1,165 nationwide, according to the most recent edition of Matrix Monthly, a survey of the 111 markets covered by Yardi® Matrix.
Rents had risen for nine straight months before remaining virtually unchanged in November. Mild growth during the winter months is a normal seasonal phenomenon.
Rents increased by 6.4 percent year-over-year in November, a 30-basis-point decline from October but 190 basis points more than the 4.5 percent rent growth recorded in November 2014. Rental markets in Portland, Ore.; San Francisco; Sacramento, Calif.; Seattle; Atlanta; and Denver were among the year-over-year leaders last month.
Yardi Matrix serves as a business development tool for brokers, sponsors, banks and equity sources that underwrite multifamily investment transactions.
To see the full November report, click here. You may subscribe to Matrix Monthly by clicking here. Email matrix@yardi.com or call 480-663-1149 with questions or comments.