By Barbra Murray, Contributing Editor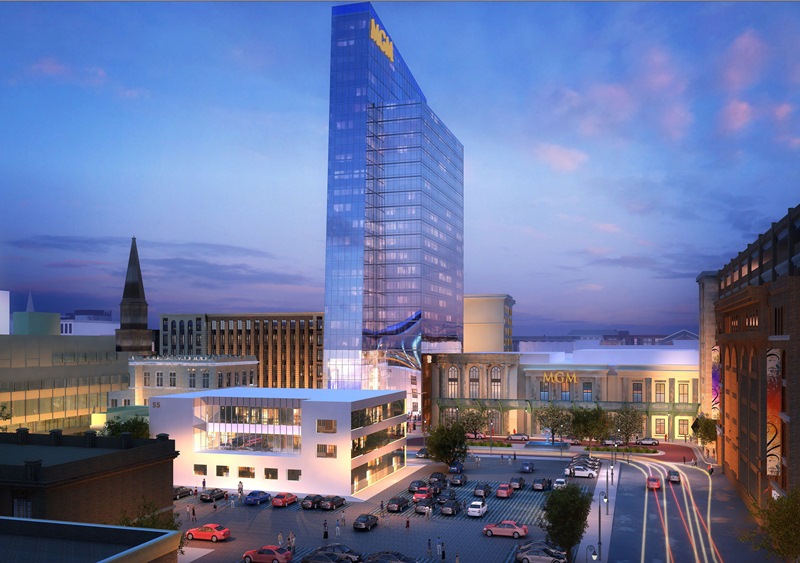 The voters have spoken and the Massachusetts Gaming Commission wasted little time responding. The Nov. 4 election saw the failure of a ballot measure to repeal the 2011 law that allows gaming resorts in the state, and it was a big failure; more than 1.2 million voters gave it the thumbs down. Just two days later, the MGC unanimously approved the presentation of a gaming license to MGM Resorts International to operate MGM Springfield, an $800 million resort casino.
MGM Resorts made Massachusetts history in June when it became the first developer to win approval of a casino license in the state. MGM Resorts had battled with a group that included as many as four additional companies at one time for the single casino license available in Western Massachusetts, or Region B; a total of three are available throughout the Commonwealth. The official awarding of the license had been put on hold, pending the results of the election. MGM Resorts responded to voters' resounding rejection of the Question 3 ballot measure on Tuesday by bringing in heavy equipment to the project's 3,500-space parking lot site on Wednesday.
"It is extremely gratifying to have equipment on site, not only because it signals the start of the work, but because the people of Springfield no longer have to imagine. Their future is now," Michael Mathis, MGM Springfield president, said in a press release.
MGM Springfield will sprout up on a nearly 15-acre site in downtown Springfield. The mixed-use destination will encompass a 250-room hotel tower, 25,000 square feet of gaming space and 55,000 square feet of retail and restaurant offerings. Additionally, MGM Resorts has plans for a retail, dining and entertainment district that would be developed in a partnership with Davenport Properties.
Among the next steps MGM Resorts will take in the immediate future is the payment of the $85 million licensing fee to the MGC; the developer plans to hand over the millions Nov. 17. MGM Resorts also expects to complete construction permits and real estate transactions before the year comes to a close. If all goes as planned, ground will break on MGM Springfield in spring 2015.
When the MGC gave the green light for MGM Resorts' license last week, it also officially granted Wynn Resorts a license for a resort-casino project in Eastern Massachusetts, or Region A.