By Samantha Goldberg
While booming residential and hotel development in Fort Lauderdale benefits the city, it poses a challenge for some commercial real estate builders competing for the same land, particularly in the office sector.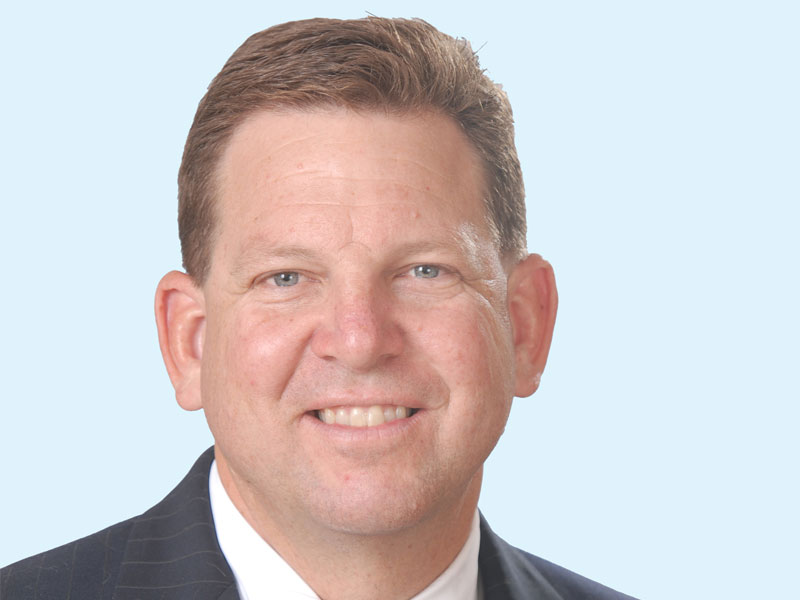 "There are several developers who'd love to build new office buildings … but the residential and apartment developers have bought up that land or outbid the office developers such that land has gotten so expensive," Peyton Moore, a senior associate specializing in office leasing and tenant representation at Avison Young, told CPE. He added that office developers would have to pay so much for the land that they'd "have to ask for rents so far above market that no one would do it."
The lack of new supply is especially an issue since demand for office space is high. From year-end 2014 to third-quarter 2015, office vacancy in Fort Lauderdale plummeted 30 basis points on the strength of positive absorption, according to Avison Young's 2016 commercial real estate forecast.
Low vacancy rates were coupled with only a few office deliveries in 2015. A rare exception of a major project delivered during the year in Fort Lauderdale was Duke Realty's completed construction of the first of four office buildings in Pembroke Pointe, the company's planned Class A office park in Pembroke Pines, Fla. The large Indianapolis-based REIT was able to develop the project because it owned the land for a long time, Moore explained.
"The majority of construction projects over the past few years have been focused on multifamily, industrial and retail, which have pushed up development costs and reduced the feasibility of constructing new office space," Cushman & Wakefield's fourth-quarter 2015 Broward County office report added. However, the report noted that continued strong tenant demand and the lack of space options will likely lead construction to pick up in 2016.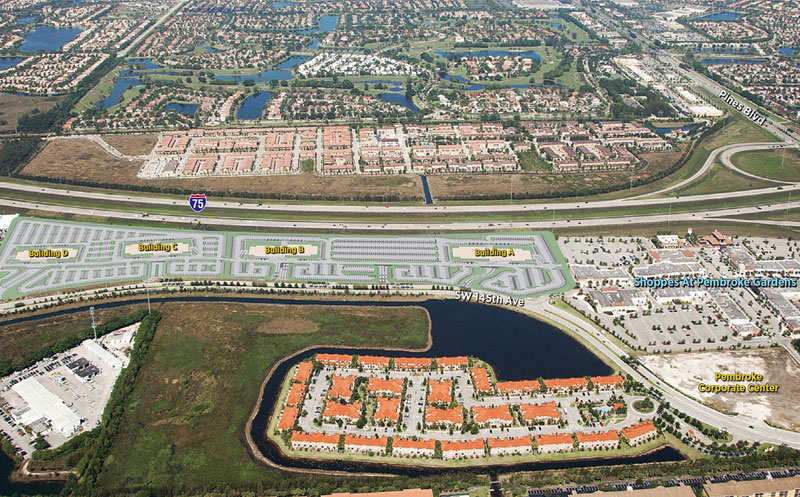 While the majority of office demand is from existing tenants that are expanding and need more space, "for the first time in a long time, we're seeing interest from companies not currently in the market that want to open new regional offices in Fort Lauderdale and Broward County," Moore said.
Moore added that the types of tenants interested in the area are in the professional services, healthcare and financial services industries and there's been more international interest as well. "We're one of the strongest growth markets in the U.S. so as more people move to South Florida it's a great target for service providers," he said.
Bob Swindell, president & CEO of the Greater Fort Lauderdale Alliance, also stressed the need for available supply, especially to draw in international investors. "The challenge is having available inventory for companies as they look to either relocate or expand and have a new office facility that focuses on the Latin American market," he said. "We want to be able to accommodate companies as they look at the area."
A major commercial win for Fort Lauderdale has been the World Trade Center Sao Paulo Business Club's acquisition of the license for a WTC in Fort Lauderdale in November 2015. The group, which owns the World Trade Center facility in Sao Paulo, Brazil and recently acquired the license for the WTC in Lisbon, Portugal, plans to initially develop the Fort Lauderdale WTC as a way for Brazilian companies to expand into South Florida, Swindell said.
"We gave a significant Portuguese-speaking population in Broward County, so it's an interesting way to triangulate European business interests with South America and North America," Swindell said.
Aside from tenant demand, institutional investors are also increasingly interested in buying office space in Broward County, Moore said. "There's a ton of institutional money looking for assets and buildings to buy in South Florida. Prices are close to or at all-time highs as there's a ton of demand for quality office product," he said. He added that investor demand is so high is because of anticipated rent growth, population growth and overall strong demographics driving people to South Florida.
Lack of supply is also an issue in the industrial sector. The vacancy rate as of third-quarter 2015 was 5.9 percent, marking a significant 80 basis-point decrease from year-end 2014, and should continue declining to 5.4 percent by the end of the year, the Avison Young report noted.
"There is definitely anticipated strong demand as retailers like Amazon continue to look for distribution points and they're building or occupying distribution space," Moore said. He added that because of continued job growth, there will likely be more hiring, which means companies need more space.
One way to address the lack of supply is to seek redevelopment opportunities instead of ground-up construction, Moore said. "The vast majority of our office buildings were built in the 80s, so we're reaching that functional obsolescence of older product. There's no doubt that redevelopment is the future."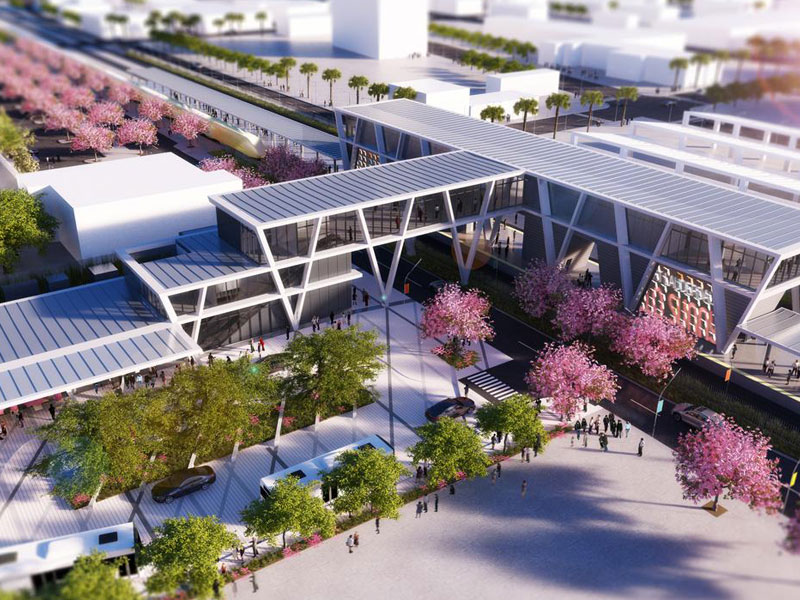 Swindell added that new major transportation projects in the area will also likely boost commercial development. The Brightline express train service project, being developed by All Aboard Florida, a subsidiary of Florida East Coast Industries, will get passengers from Orlando to Miami in three hours with stops in Fort Lauderdale and West Palm Beach. The first phase will bring service between Miami and West Palm Beach in mid-2017.
He said the train stations will likely be the centers of activity with retail, residential and commercial office development surrounding them. "The project will provide some exciting development opportunities in South Florida and there's a lot of available surrounding property along that corridor," Swindell said. As the first nonsubsidized rail project in the U.S., Brightline will also benefit from development around the rail stations because it supports the cost of rail services and also satisfies renters' desire to live near transportation.
"Developers like the permanency of rail," Swindell said. "It gives them the confidence to make significant private investment."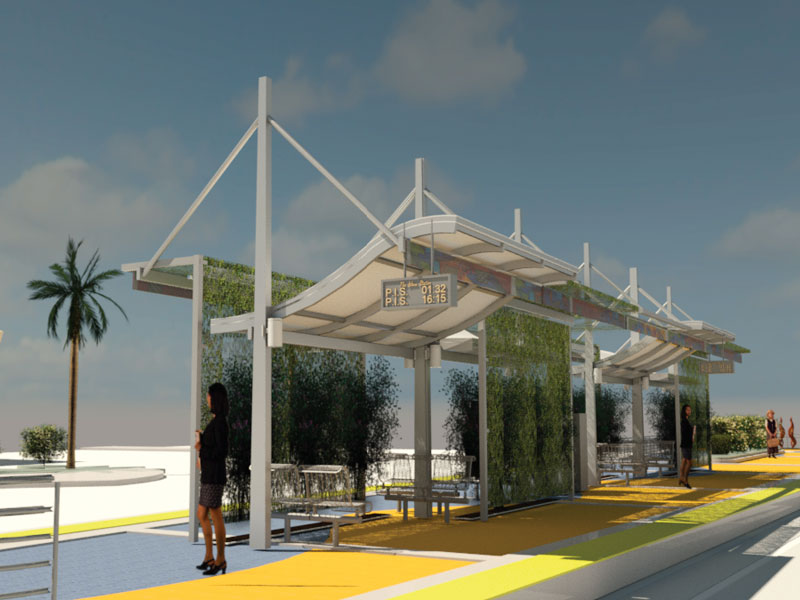 Another rail project to benefit Fort Lauderdale will be the $195 million Wave Streetcar light rail system, the first phase of which will include a 2.8-mile streetcar system with 13 stops in and around downtown. Future expansions will go from downtown to the Fort Lauderdale-Hollywood International Airport, the proposed Broward County Convention Center hotel and Port Everglades. The project is expected to break ground in the second quarter of 2017 and be completed by 2020, according to a new timetable from the city and Broward County commissioners.
"What I've seen when I travel to other parts of country and internationally, the availability of intuitive transportation systems like light rail makes my confidence level in the community naturally improve," Swindell explained. "There's a level of sophistication that comes with a transportation network that gets you around town conveniently and easily, and as our city grows we need alternative forms of transportation because we're a built-out community. More asphalt on the roads isn't a real opportunity or possibility."