By Holly Dutton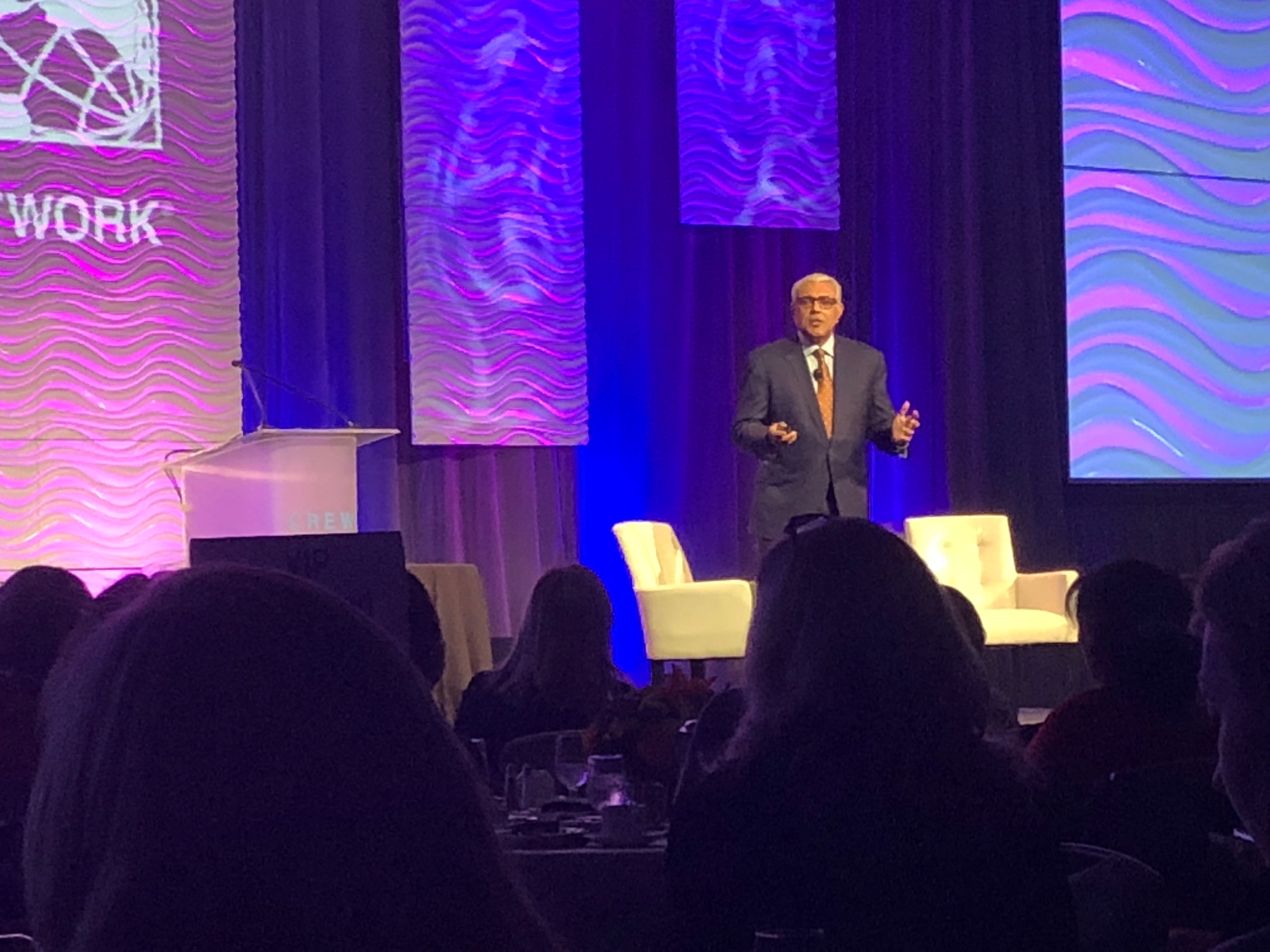 Marcus & Millichap's president & CEO, Hessam Nadji, spoke about the economy, job growth, the current market cycle, which sectors of the real estate industry are seeing fluctuations and his forecast for the future at the 2018 CREW Convention and Marketplace in San Diego Oct. 18.
Nadji broke down what he sees as the five most important trends impacting the real estate services industry:
Technology, automation and analytics
Specialization taken to an extreme
Integration of specialized units into a seamless client delivery system
Increased capital inflows into CRE – moving beyond "acceptance" into a "preferred" asset class
Competing for talent: diversity, inclusion, training, connectivity, retention
Nadji was positive about the commercial real estate market in general, which he said was in "great balance," spelled out the risks of job growth outpacing people seeking work and talked about the changing retail market and how investment firms should be paying close attention.
"There's no sign of slowing down," said Nadji of the soaring e-commerce market. "It's not a fad, it's a structural change."
He urged those on the investment side to look at the potential for reuse and renovation of shuttered retail properties. "The sooner the investment community wakes up the sooner the value," he said.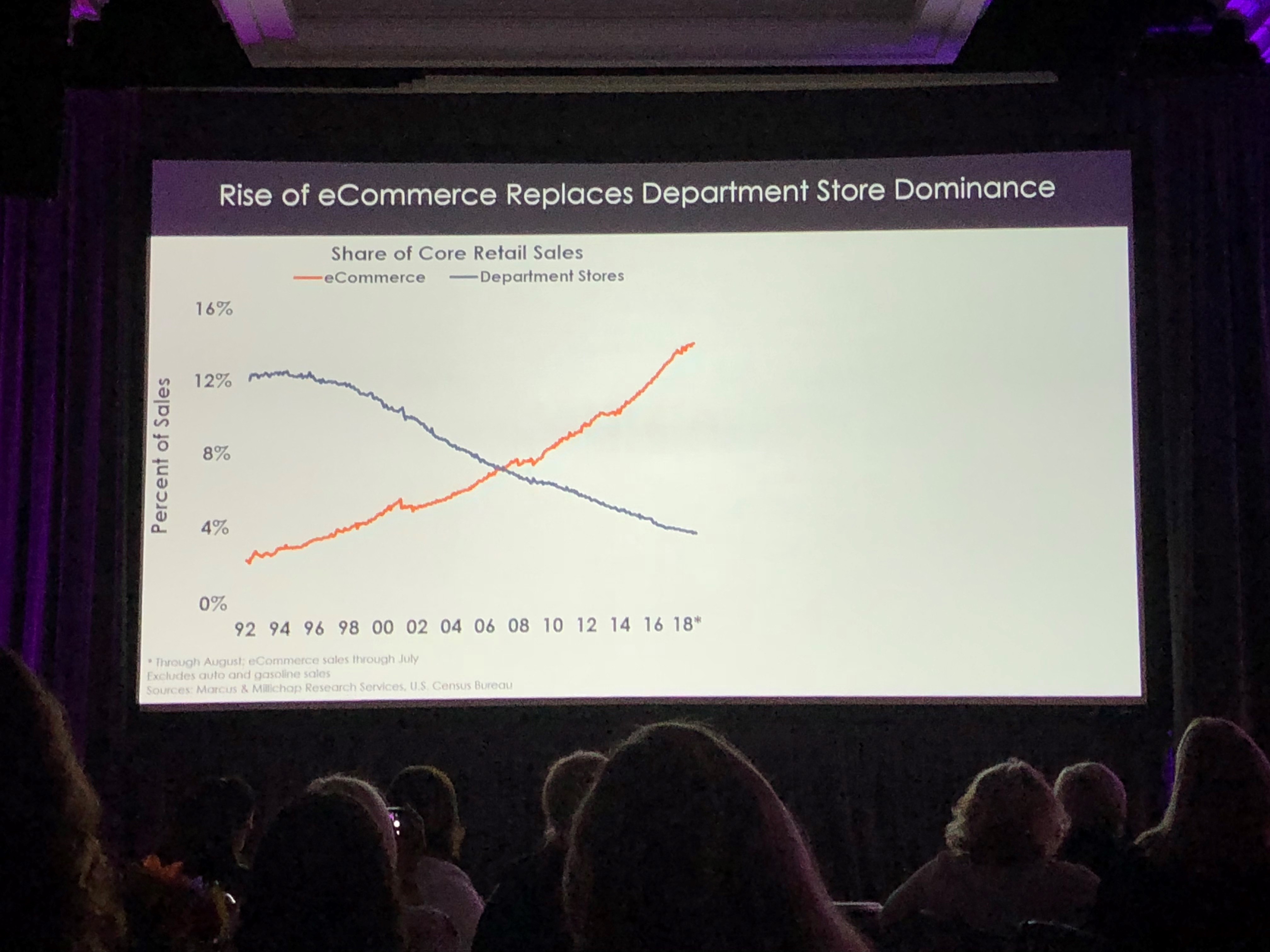 There have been success stories in the midst of a changing retail industry: discount retailers like Dollar General, Costco and TJ Maxx have all opened more stores and thrived even as more consumers choose to shop online. Other areas of success have been fitness concepts, home improvement stores, health-care/vision companies and health and beauty.
And even online juggernauts like Microsoft, Apple and Amazon have turned to brick-and-mortar. All three have hundreds of stores in their portfolios and they continue to grow their physical footprint.