By Nicholas Ziegler, News Editor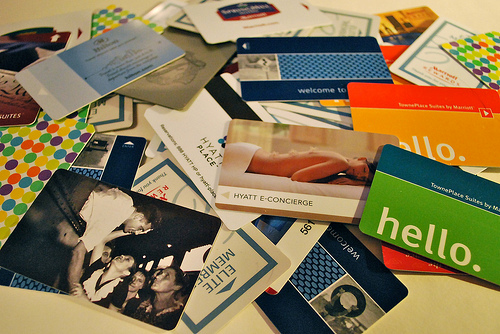 When independent research comes to the same conclusion, it's safe to say there's a larger trend happening. Earlier this month, Commercial Property Executive spoke with CBRE Group Inc., and the services firm predicted some strong hospitality increases for New York City in 2012 — including a strong buyer's market. Bradley Burwell, a senior associate with CBRE's hotel group, noted that investors can "buy at aggressive yields today but realize very strong retuns in just a few years."
But a new report by Marcus & Millichap Real Estate Investment Services Inc. took a look at the national picture as well, and found that investors aren't going to limit themselves to the New York market in 2012. In fact, the firm noted, following the past two years of increased hotel activity, room demand will grow in the upcoming year, lifting the national occupancy rate to 60.7 percent, a 0.6 percent increase over the previous year.
"As property operations climb to former levels," the firm noted, "the investment market is surging with renewed vigor as buyers push to acquire assets priced well below recent peaks."
While pricing will vary by region, strong markets such as Texas and California should continue to fetch top dollar. And purchase volume should be bolstered by the recent expansion of financing operations, as firms that can demonstrate steady cash flows and strong sponsorship are seeing advantageous terms — some even through Small Business Administration loans.
Job creation represents the key driver of economic growth and the primary generator of room demand. Residents of metro areas with strong job markets will spend more freely on in-state travel and vacations farther from home that require a hotel stay. Employers that are adding workers are also sending employees on the road to meet clients, while also receiving visits from vendors and hosting meetings, stimulating business-related room demand. In the U.S. last year, 1.8 million jobs were created, including 2.1 million positions in the private sector, the primary driver of business travel. Further strengthening in the economy will support an additional 2 million total jobs in 2012, representing a 1.5 percent increase in employment. California and Texas, two of the largest statewide hotel markets in the country, dominate the list of metros with the greatest projected job growth in 2012. A surging tech sector will spark the hiring of 35,000 workers in San Jose, expanding employment there by 4 percent. In Houston, the vibrant energy sector will support the creation of 93,000 jobs, a 3.5 percent gain. Hotels in California and Texas are poised to perform well this year due to vigorous business-related room demand and travel by residents to popular in-state leisure destinations.