By Laura Calugar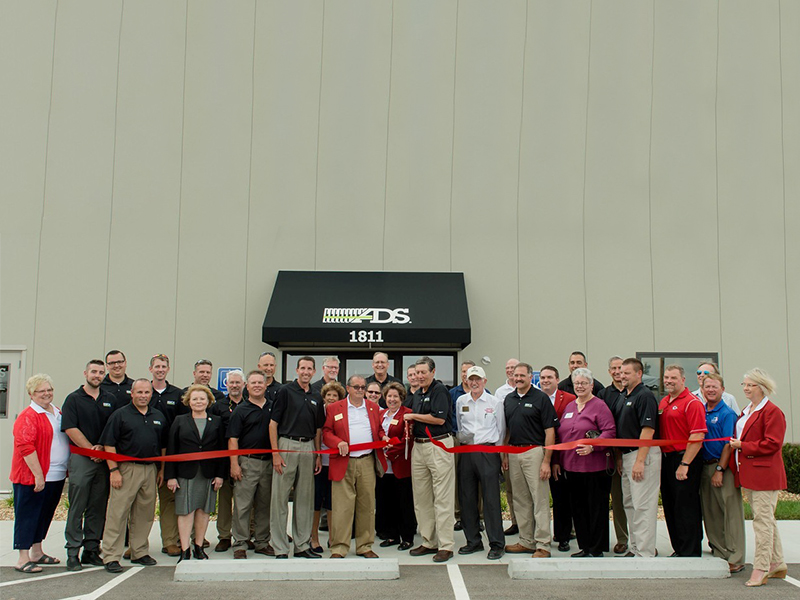 Advanced Drainage Systems Inc., (ADS) a manufacturer of water management products and solutions for commercial, residential, infrastructure and agricultural applications, hosted a grand opening event for its new Harrisonville, Mo., manufacturing plant. The 72,650-square-foot facility hired 50 people. 
Located approximately 40 miles south of Kansas City, Mo., the 35-acre facility produces a wide range of ADS products, including ADS N-12 high-density polyethylene pipe and the company's line of HP polypropylene pipe.
Enhanced efficiency
"This new plant allows us to meet the growing demand for all of our products in the region, while helping reduce the cost and time of delivery to our customers. Harrisonville provided an ideal site through land availability, close access to rail and interstate connections and a community with the right work force skills," said ADS Chairman & CEO Joe Chlapaty, in a prepared statement.
Founded in 1966, ADS operates a global network of 3,700 employees, 63 manufacturing plants and 31 distribution centers.   
The Kansas City, Mo., area also appealed to UPS. The firm will add 200,000 square feet to its Lenexa, Kan., processing facility.
Image courtesy of ADS