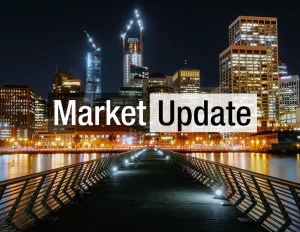 As of April, Manhattan's pipeline featured 19.1 million square feet of space under construction, amounting to 3.9 percent of the market's total office stock, according to CommercialEdge data.
Nationwide, 148.2 million square feet of office space was in the making that month, representing 2.2 percent of total stock. The New York City borough's under-construction office stock was down nearly 1 percent since April 2021. Still, Manhattan's total office pipeline remains the largest in the country.
The market, along with most gateway cities, had been slower to recover for pandemic-induced woes than secondary growth cities. Foot traffic across Manhattan's office buildings was up on a year-over-year basis, but worker return is still below pre-pandemic levels, according to Placer.ai data. February foot traffic was down 46.7 percent, compared to visits in February 2020.
Due to the life science sector's ongoing boom, Boston was one of the cities that benefited most from the sector's strong performance, along with the Bay Area. Even tough New York is among the biggest life sciences centers in the country, the sector's growth didn't have the same impact as in smaller markets with lower overall office inventory.
In April, Trinity Church Wall Street, Norges Bank Investment Management and Hines topped out 555 Greenwich, a 270,000-square-foot office tower in Hudson Square. Targeting LEED Platinum certification, the 16-story building broke ground in July 2021 is expected to come online in 2023. The project was designed to connect and align to the adjacent 345 Hudson St. building, also owned by the developers, with the assemblage ultimately spanning the full city block.
CommercialEdge covers 8M+ property records in the United States. View the latest CommercialEdge national monthly office report here.