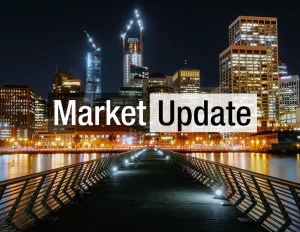 In June, Manhattan's office pipeline had 20.8 million square feet under construction, representing 4.3 percent of total supply, according to CommercialEdge data. The second quarter of the year was largely uneventful for the borough's office development pipeline, with all major milestones achieved in the first three months of the year.
Nationally, 151.7 million square feet of office product was taking shape in June, 2.2 percent of total stock. In 2022, a total of 26.5 million square feet of office space has broken ground across the U.S., concentrated mostly in high-growth Sun Belt markets, such as Dallas (3.8 million square feet), Austin (2.7 million square feet), Charlotte (2.0 million square feet) and Phoenix (1.1 million square feet).
Office development has slowed in 2022, even compared to last year's figures. In the first six months of the year, only two office buildings broke ground within the metro, totaling less than 250,000 square feet. More than 1 million square feet was delivered, including the much-anticipated 425 Park Ave. tower in the Plaza District. By comparison, in the same period last year, three office properties totaling 903,000 square feet of office space commenced construction and 500,000 square feet came online.
Office Development in Manhattan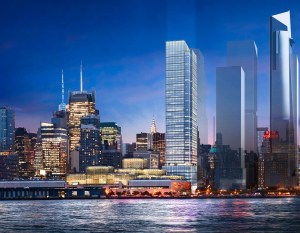 The groundbreaking of The Moinian Group's Hudson Art building back in February marked the single significant boost to the metro's office development pipeline of 2022. The 10-story, 200,000-square-foot speculative project's progress has stalled because of the pandemic. Situated at 220 11th Ave. in Chelsea, the mid-rise is slated for tenant buildout by the start of 2024.
The popularity of mixed-use projects has risen since the pandemic restructured working patterns. As demand for traditional office space dips in gateway markets such as New York City, a mixed-use approach seems the safe way to go for developers. Historically, Manhattan has embraced single-use buildings, but a shift toward more varied functions can already be seen in the borough's current development pipeline.
Rabina's 450,000-square-foot, mixed-use tower at 520 Fifth Ave. in Chelsea is the tallest building that broke ground in Manhattan in the first half of the year. To reach 76 stories and nearly 1,000 feet, the Kohn Pedersen Fox-designed high-rise will be the second tallest structure on Fifth Avenue, after the Empire State Building. Though predominantly residential, the project comprises a significant commercial component—retail and boutique offices.
CommercialEdge covers 8M+ property records in the United States. View the latest CommercialEdge national monthly office report here.