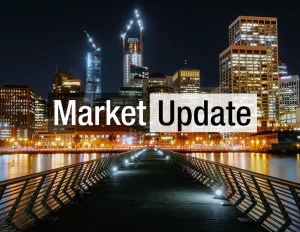 As of April, Manhattan's office vacancy hit 14.2 percent, down 2 basis points since March and up 290 basis points on a year-over-year basis, according to CommercialEdge data. The national vacancy rate reached 15.7 percent that month.
Since the pandemic changed traditional work scenarios, firms have been reevaluating their need for office space, leading to expanding sublease rates nationwide. This effect is most visible in gateway cities, where office asking rates were priciest. Manhattan's sublease rate in April stood at 3.3 percent, while New Jersey's reached 3.7 percent.
Since the beginning of the year, an increasing number of markets have gradually outperformed NYC in terms of office vacancy—a market that in prior years held the tightest vacancy rate in the country. In April, Boston (9.8 percent), Los Angeles (12.9 percent), San Diego (13.1 percent), Philadelphia (13.5 percent) and the Twin Cities (13.7 percent) all had lower vacancy than Manhattan.
The borough's average listing rate clocked in at $71.9 in April, while registering the largest year-over-year decrease nationwide of 13.3 percent. San Francisco was tailing Manhattan, with a 7.0 percent drop in the metro's average listing rate, reaching $63.7. Some gateway cities, like Washington, D.C. (-4.2 percent) were at the bottom of that list with Manhattan, while others, such as Miami (10.9 percent), Boston (10.9 percent), Los Angeles (4.0 percent) and Seattle (3.4 percent) recorded increases in their average listing rates year-over-year.
On a submarket level, Hudson Square (6.4 percent), World Trade Center (10.0 percent) and Tribeca (10.8 percent) had the lowest office vacancy rates in April, as opposed to Times Square–Hell's Kitchen (15.9 percent), the Financial District (18.4 percent) and the Plaza District (14.8 percent), which were at the other end of the spectrum.
CommercialEdge covers 8M+ property records in the United States. View the latest CommercialEdge national monthly office report here.