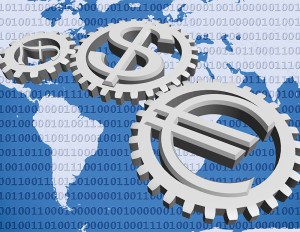 Madrid-based investment management firm Azora Capital has made its entrée into the U.S. commercial real estate market through the establishment of a new partnership with Exan Capital, an independent real estate fund manager based in Miami. The partners' newly formed investment platform, Azora Exan, will target a handful of asset classes, including office and logistics properties.
---
READ ALSO: LA's Staying Power With Foreign Investors
---
Azora, having recently fortified its presence in Europe via the creation of a notable pan-European investment fund, is targeting the U.S. as part of its international growth strategy. According to PERE, Azora acquired a majority stake in Exan as part of the formation of Azora Exan.
Presently overseeing nearly 4 billion euros in assets under management, Azora brings to the table the expertise that comes with having raised more than 4 billion euros in capital since its 2003 inception. The firm gets a complementary partner in Exan, which has invested in excess of $3 billion in the eight short years since its debut in 2013, having focused predominantly on office and logistics assets across the U.S.
Juan José Zaragoza, founder of Exan Capital, said in a prepared statement that the new operation will not only enrich cross-border opportunities but will also represent an expansion of the business lines of the two companies on both sides of the Atlantic.
Coming off the sidelines
Foreign investment in the U.S. real estate market took a nosedive amid the COVID-19 health crisis; however, activity is now on the rise. In the second quarter of 2021, cross-border investment increased 10 percent year-over-year, jumping to a total of $4.3 billion, according to research from CBRE.
The office sector recorded a 33.7 percent increase in cross-border investment activity year-over-year. The industrial sector, despite its status as an investor favorite domestically and internationally, attracted 23.3 percent less foreign capital than it did in the second quarter of 2020. "[The decrease in industrial investment is] in part due to high prices and intense competition from domestic investors," according to the CBRE report. "However, given current transactions underway, the decline will most likely dissipate by year-end."
The formation of Azora Exan follows in the footsteps of other foreign investment entities that have partnered with U.S. companies to expand activity in the U.S. in 2021. The larger deals of the year include LB Asset Management's creation of a joint venture with AIG Global Real Estate on behalf of three Korean investors; the joint venture kicked off with the acquisition of an 8.6 million-square-foot U.S. industrial portfolio valued at $1 billion.