By Keith Loria, Contributing Editor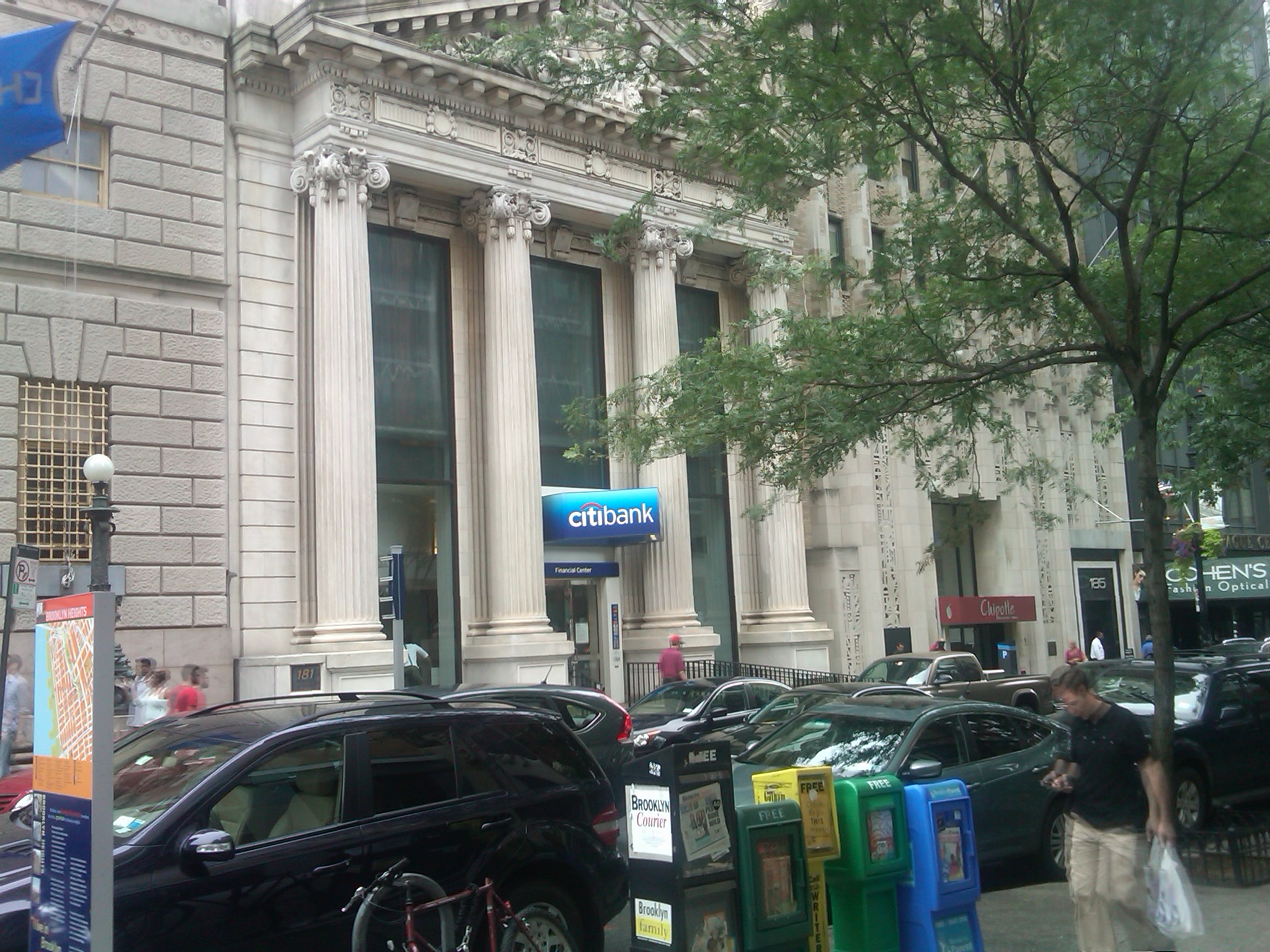 Madison Capital, in a joint venture with an institutional owner, acquired a premier portfolio of five Citibank retail bank branches in the New York metropolitan area from FGP West Street for $80.55 million.
Newmark Grubb Knight Frank represented the seller in the transaction, which also has 13 other Citibank-leased properties sold or under contract.
"This premier portfolio contained key branch locations for Citibank in Manhattan, Brooklyn, Queens and the Bronx," Kenneth Zakin, NGKF's senior managing director, told Commercial Property Executive. "Each location had unique characteristics relating to the exceptional quality of the real estate for each individual property."
The properties consist of 181 Montague Street, a 20,256-square-foot classical banking hall set in the heart of Brooklyn Heights; 123 East 86th Street, a 7,193-square-foot free-standing Citibank branch located on the Upper East Side's most active shopping thoroughfare; 2261 Madison Avenue, a 9,635-square-foot retail condominium unit at East 91st Street in Manhattan's Carnegie Hill neighborhood; 107-01 71st Ave., a multi-tenanted 7,083-square-foot property anchored by a Citibank branch at one of the most prominent corner retail locations in Forest Hills; and 1800 Williamsbridge Road, a 13,517-square-foot retail property co-anchored by Citibank and Walgreens in the Morris Park section of the Bronx.
"The market has seen heightened demand for well-located, credit-backed retail locations, based upon 1,031 exchanges and overall demand for core product with increasing income streams," Zakin said. "The buyer was very qualified, aggressive and backed by a strong institutional partner. They were very diligent and committed to the acquisition, which was quite evident from the beginning."
The prime location of each of the properties and their ultimate redevelopment potential were also key factors of the purchase.
"The locations are exceptional: Madison Avenue and East 86th Street on the Upper East Side are very desirable; Montague Street is the key commercial block in Brooklyn Heights and has various historic properties including this Citibank branch," Zakin added. "The buyer is expected to seek opportunities to capitalize on future development potential with respect to several of the properties."
The NGKF Capital Group team for the transaction included Randall Liberman and Hymie Dweck. Zakin previously led the team that represented Citibank in the 2007-2008 sale/leaseback of more than 70 retail branches throughout the New York metropolitan area. This specific 18-branch portfolio had been purchased from Citibank in 2007.
"We appreciate the professionalism, expertise and creativity on the part of Ken and his team that helped execute this transaction," said Richard Wagman, managing partner of Madison Capital. "Madison Capital is pleased to add these exceptional retail assets to our portfolio with credit retail tenants in evolving neighborhoods throughout New York City."