By Mihaela Coste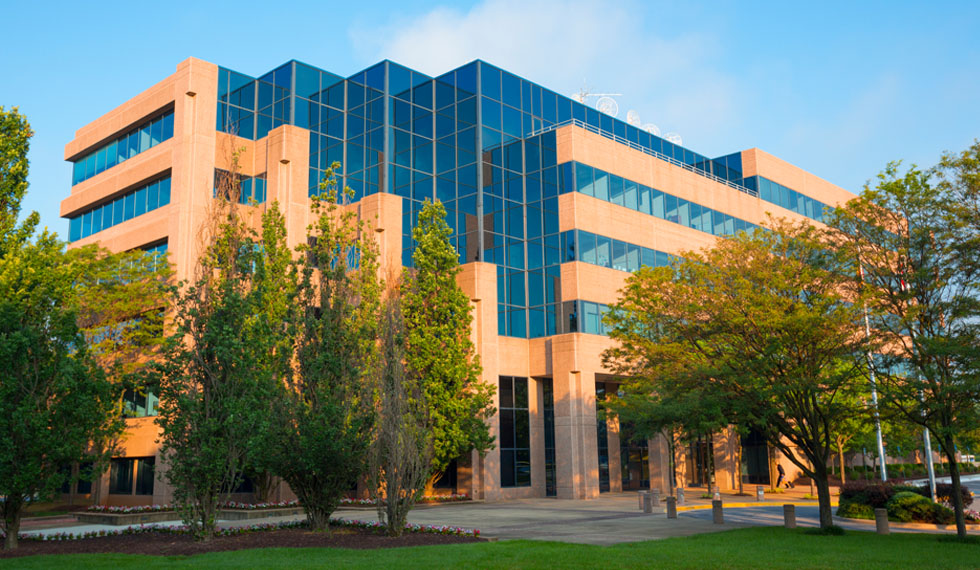 Lanham, Md.—Chesapeake Real Estate Group and Thompson Creek Window Co. recently announced the acquisition of a Class A office building in Lanham, Md., and an adjoining land parcel suitable for the development of an additional commercial building. The 122,000-square-foot asset was sold by Mack-Cali for $6.3 million. The partnership intends to design and obtain permits for the development of an additional Class A, 120,000-square-foot commercial building on the adjacent land parcel.
At the time of the transaction, the property was 33 percent occupied. Thompson Creek intends to relocate its corporate headquarters to the building, increasing its occupancy to approximately 48 percent. In June 2016, the company moved into its new manufacturing facility in Upper Marlboro.
The six-story property is located at 4200 Parliament Place, in the Lanham section of Prince George's County, near the intersection of Interstate 495 and US Route 50. The asset was completed in 1989 and features 12 corner offices per floor, locker rooms with showers on the first floor, a surface parking lot and a covered parking garage. The property is approximately 30 minutes away from downtown Washington, close to the New Carrollton train station and one mile from Vista Gardens Marketplace, a shopping center featuring national retailers and restaurants.
According to Yardi Matrix data, Mack-Cali acquired the property from Quadrangle almost 20 years ago, in 1998, for $15.7 million.
"The decision by Thompson Creek Window Co. to relocate its corporate offices to the building provides a significant jumpstart to our marketing and leasing program. We detect improving leasing momentum in Prince George's County and believe we can quickly lease the balance of this building. With a scarcity of properly-zoned land suitable for new development in the county, the acquisition of the additional land offers the opportunity for additional long-term value," said James Lighthizer, principal & managing partner of Chesapeake Real Estate Group, in a prepared statement.
Image courtesy of Chesapeake Real Estate Group