By Bogdan Odagescu, Associate Editor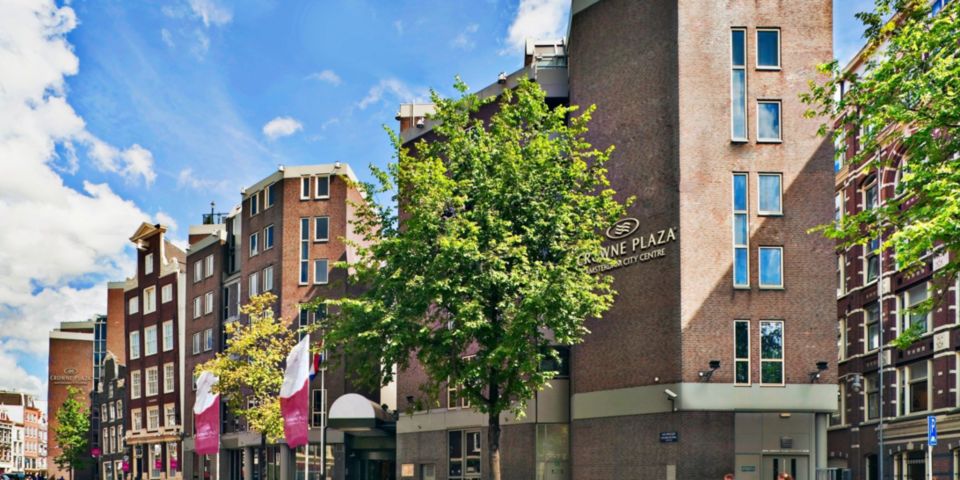 Amsterdam—InterContinental Hotels Group (IHG) recently announced that IHG-owned Kimpton Hotels and Restaurants will operate its first establishment outside of the Americas with an addition nested in the heart of the Dutch capital.
Currently operating as Crowne Plaza Amsterdam City Centre, the property will undergo a full renovation process and is scheduled to open under the Kimpton brand in 2017. After the complete transformation of the rooms, lobby, facilities, and restaurants, the 270-key hotel will feature luxury boutique rooms, upscale food and beverage destination options, a brand new gym, and fully equipped meeting spaces.
Located within a three-minute walk from Amsterdam's Central Station, the property sits at the center of the city's ring of canals and offers great strolling routes to nearly all local sights and attractions. The hotel is currently owned by YC Amsterdam BV, a venture group set up by York Capital Management affiliates and its operating partner.
"Europe, the home of boutique, is the perfect place for us to open our first Kimpton outside of the Americas and I can't think of a better city to launch in than Amsterdam. The boutique segment is the fastest growing part of our industry (…) and we see enormous opportunity for the brand around Europe," said Angela Brav, IHG Chief Executive for Europe, in a prepared statement.
Acquired by the InterContinental Hotels Group in 2015, Kimpton Hotels and Restaurants is an asset-light company that operates under management contracts. Its current portfolio includes over 60 upscale hotels in the United States, as well as 83 destination restaurants and bars.
Photo courtesy of Crowne Plaza Hotels and Resorts