By Veronica Grecu, Associate Editor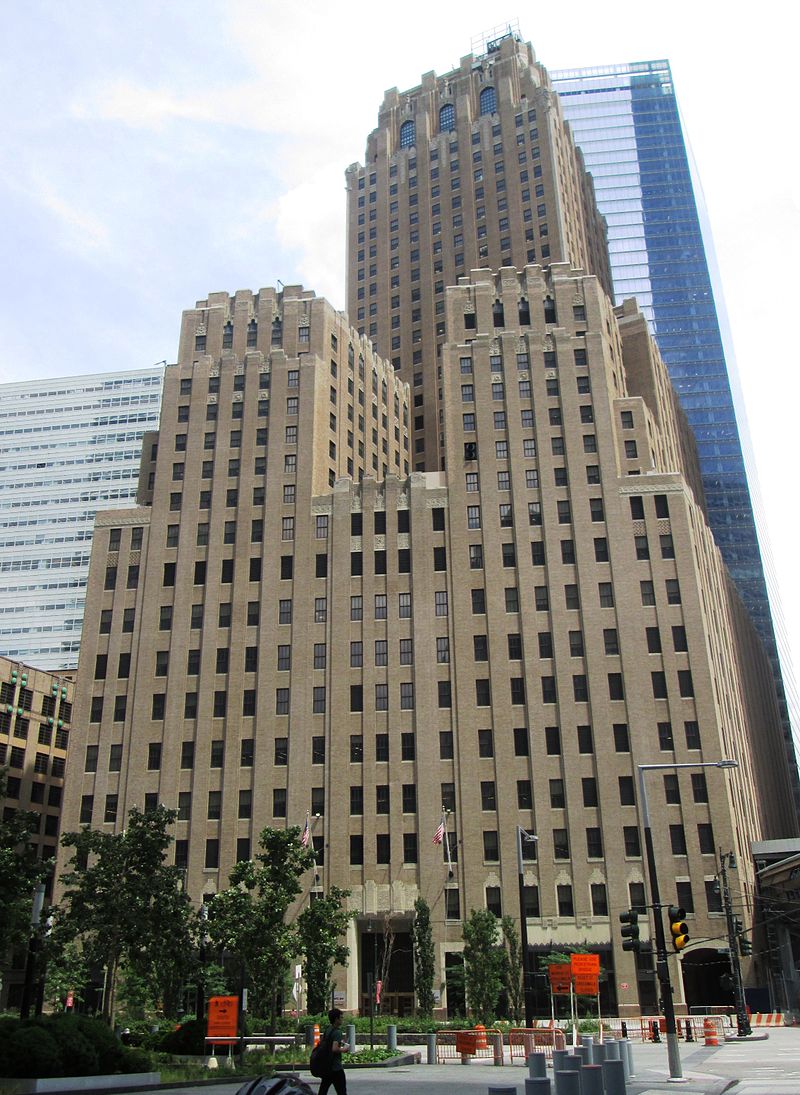 In just a few months, Verizon's former headquarters building at 140 W. St. across from One World Trade Center in Lower Manhattan will house a coworking space suitable for startups and entrepreneurs seeking access to a networked community of diverse talent and expertise. The communication technology company teamed up with Grind, an operator of membership-based coworking communities, to create a premium coworking space called Grind West Street.
Designed by Gensler, the project will occupy more than 10,000 square feet of space at the iconic, 1.2-million-square-foot Verizon Building—which was previously known as the Barclay-Vesey Building and the New York Telephone Company Building. The space is scheduled for opening in February 2016 and will connect the coworking community to Verizon's advanced Internet services and provide a platform for modern work in the Art Deco structure.
"With a rapidly growing tech sector in New York City, and a desire by those firms for high-speed connectivity, reliability and stability, our building will be getting new life as a center of innovation and collaboration," said John Vazquez, Verizon's senior vice president for Global Real Estate.
Verizon Ventures, the venture capital arm of the company, will provide mentorship to a target audience of startups and entrepreneurs. Grind West Street will include open workspace, team rooms, conference rooms, and meeting spaces to accommodate nearly 120 people daily, and members will have access to high speed broadband and other platform technologies to boost their development opportunities. The list of amenities also includes private phone booths, a kitchen, full-time, on-site community management, access to the national Grind network, as well as storage space for monthly subscribers.
Prices at Grind West Street range from $40 for one day, reaching $550 for a monthly subscription and $250 for new startups.
Image credits to Wikipedia author Beyond My Ken