By Veronica Grecu, Associate Editor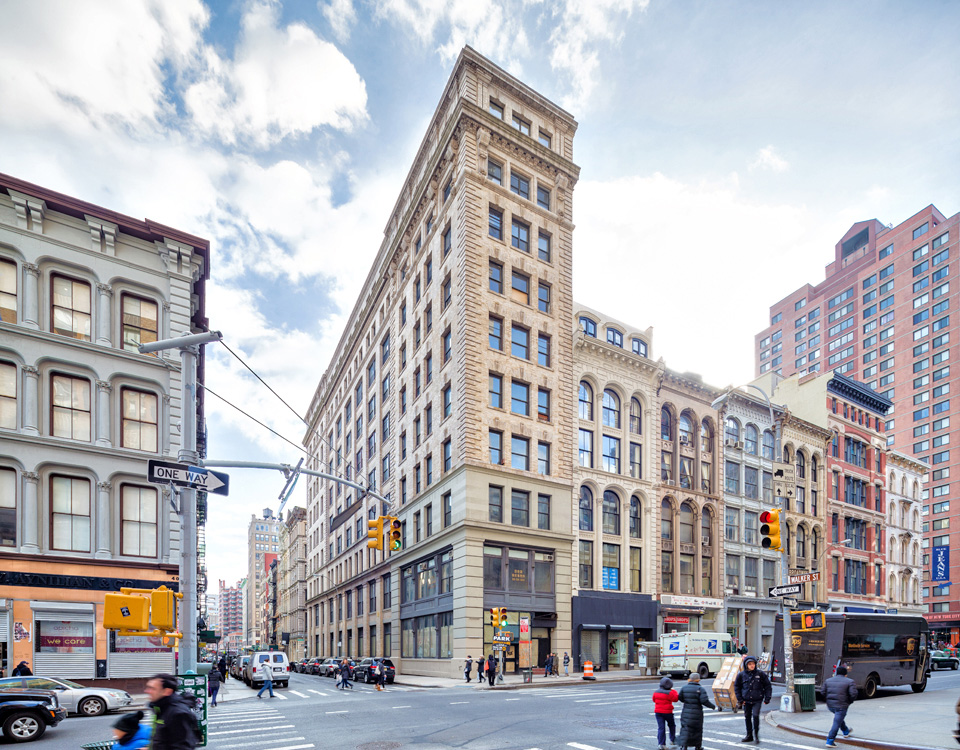 New York City—Bridgeton Holdings has landed a construction financing loan for the renovation and conversion of 396 Broadway, located at the corner of Broadway and Walker Street in the TriBeCa/SoHo neighborhood, into a luxury boutique hotel. Mission Capital Advisors Jordan Ray, Alex Draganiuk and David Behmoaras secured the $35.9 million financing for the upcoming Walker Hotel Tribeca through a commercial bank.
The 10-story former office property, which was built in 1915, was purchased for $42 million in an all-cash transaction in March 2014. The building's previous owner, the Chetrit Group, attempted to redevelop the property into 52 luxury rentals in 2011 but eventually decided to sell the property, according to The Real Deal.
Conveniently located in the landmarked TriBeCa East Historic District and within walking distance from premier shopping and dining facilities, the revamped 61,219-square-foot building will feature nine floors with 171 guestrooms and suites, while the ground floor and rooftop space will be occupied by food and beverage vendors. According to Crain's New York Business, the Walker Hotel Tribeca will charge about $200 a night for a room, which is 20 percent less than the city's average.
Manhattan-based DXA Studio designed the conversion plans for the boutique hotel, which is one of the tallest structures in a historic district that has height restrictions.
"This location really needed a cool, new product. The existing historic building is beautiful as is, and Bridgeton is bringing it back to life," said Jordan Ray in prepared remarks. "We were also able to negotiate the ability to allow the sponsor to sell historic tax credits post-closing. We work on a lot of highly structured transactions and this is a pretty rare feature even for us."
Image courtesy of Bridgeton Holdings