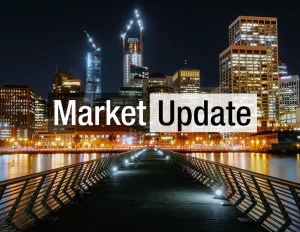 Los Angeles office development activity fell behind most major metros, CommercialEdge data shows. As of May, the metro had just over 3 million square feet of office space under construction. Nationwide, development remained strong despite the increase in remote or hybrid work.
Los Angeles' office supply pipeline equaled 1.0 percent of existing stock, a significant drop from last year's 3.1 percent (8.8 million square feet) and below the national 2.4 percent. Development stalled in May, as no new construction starts, or completions were logged during the month.
The metro lagged most others, as Austin (10.0 percent of stock under construction), Nashville (8.8 percent) and Miami (7.4 percent) led in office development activity.
Creative office continues to be in high demand, with a significant portion of the pipeline in Los Angeles geared towards this type of use. One of the latest projects to be announced is Legendary Group's 350,000-square foot speculative office in the Arts District. The developer tapped Gensler to design the building, which will feature 12 floors of Class A office space, along with 22,000 square feet of production and retail space. Construction is set to begin next year.
Los Angeles office development has progressed at a similar pace to pre-pandemic levels this year. Over the first five months, 10 office properties were completed in the metro, comprising more than 2.1 million square feet of office space. This is more than deliveries recorded in previous years over the same period. In 2021, just 800,000 square feet of space were added during the same five months, while 2020 had 740,000 square feet.
Looking at new construction starts, however, reveals the other side of the story—a single property comprising 95,000 square feet of office space broke ground during the first five months of the year. Adding planned and prospective developments into the mix, the pipeline in May amounted to a mere 3.7 percent of stock, suggesting that future construction activity might fall significantly below previous years.
CommercialEdge covers 8M+ property records in the United States. View the latest CommercialEdge national monthly office report here.