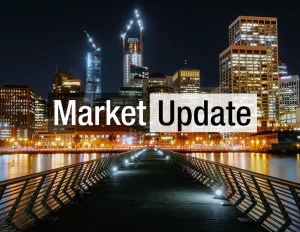 Through the first three quarters of the year, metro Los Angeles office transaction volume reached $2.1 billion, 18.2 percent lower than 2020's figure over the same period, CommercialEdge data shows. The average price per square foot was $378 in September, 2.9 percent higher year-over-year and 28.1 percent higher than the national average ($295).
In September, office sales cooled off, generating $181 million, 43.3 percent lower month-over-month and 64.4 percent lower than the figure recorded in September 2020—$508 million. Still, the third quarter was the metro's strongest for office investment, with over 2.8 million square feet trading. Sales generated $992 million in total, or 47 percent of all 2021 activity through September.
Nine properties, all Class B, changed hands in September, totaling over 573,000 square feet. Seven transactions occurred in primary suburban markets. Investors targeted stabilized assets offering creative office space, especially in media and film production submarkets north of the Los Angeles Basin.
The largest sale of September was a post-production facility in Burbank. A partnership of Cruzan and Independencia Asset Management paid $37.4 million, or $394 per square foot, to Strategic Office Partners for the 95,000-square-foot building at 2130 N. Hollywood Way. Deluxe Media Inc. is the sole tenant.
The highest price per square foot was recorded in Hollywood, at $1,079. Industry Partners acquired a 29,190-square-foot property from JF Chen, a furniture and decorative arts shop which continues to occupy the building.
CommercialEdge covers 8M+ property records in the United States. View the latest CommercialEdge national monthly office report here.