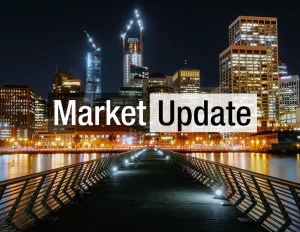 In November, Los Angeles' office vacancy reached 12.7 percent, down only 30 basis points year-over-year, CommercialEdge data shows. Despite a tumultuous year, the metro's rate dropped 30 basis points since September, and maintained itself 250 basis points below the national average.
Interest in office properties has remained elevated in the metro, despite the vacancy rate in November being just 30 basis points shy of the rate recorded in January 2021 (13.0 percent). Leasing activity has been concentrated this year on new office properties coming online, as well as tenants downsizing their footprint or relocating to more efficient spaces.
The largest lease so far this year remains Hulu's 351,000-square-foot agreement with Boston Properties, closed in June. Burbank has been one of the most active submarkets this year, with demand for media production and creative office spaces at a high point. Office vacancy in Burbank reached 5.7 percent in November, down 110 basis points since the end of the third quarter.
With new office properties coming online and 6.4 million square feet still underway as of November, Los Angeles maintained a good footing when compared to similar gateway markets. Only Manhattan's office vacancy was doing better, at 11.6 percent. San Francisco-Peninsula's rate reached 14.8 percent, while Chicago remained the bottom-ranked gateway metro, with 19.0 percent vacancy.
As tenants either moved away or downsized their space, vacancy in some of LA's urban submarkets continued to rise. In the CBD, the rate was 15.0 percent as of November, up 80 basis points since September, while in West Los Angeles it was up 120 basis points, to 14.0 percent.
Other submarkets that recorded an improvement since September include Santa Monica (down 40 basis points, to 14.6 percent), the Wilshire Corridor (down 170 basis points, to 6.8 percent), Culver City (down 190 basis points, to 11.4 percent) and Beverly Hills (down 120 basis points, to 11.5 percent).
CommercialEdge covers 8M+ property records in the United States. View the latest CommercialEdge national monthly office report here.