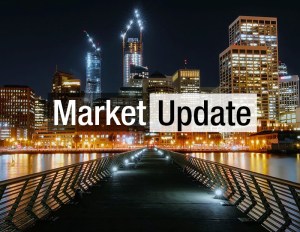 In April, office transactions in metro Los Angeles continued at a diminished pace, despite an initial spike in activity in the first months of the year. Three properties traded in the market in April for a total of $138 million, CommercialEdge data shows. Deal volume was lower by 25 percent from the previous month, when nine properties changed hands for $185 million. Year-over-year, this represented an 11 percent decrease in activity, as a total of $155 million in office sales were generated in April 2020.
During the first four months of 2021, more than 2.1 million square feet of office space traded across metro Los Angeles, for a total of $739 million—a 49 percent decrease year-over-year, as the market had experienced over $1.4 billion in sales over the same period last year.
Demand for creative office, esports and media production space led activity in April, with investors focused on seeking out stabilized properties. The deals comprised assets totaling 352,994 square feet, situated in three suburban submarkets. The three properties sold for an average of $389 per square foot, slightly below the $394 per square foot recorded in all four months of activity.
The largest of these was the $79 million sale of The Park Calabasas by Rising Realty Partners and Fortress Investment Group. Situated in the Agoura Hills–Calabasas submarket at 4500 Park Granada, the 222,524-square-foot creative office was acquired by Gemdale and was 92 percent occupied at the time, with a weighted average lease term of 10 years. Coworking operator Spaces is among the six tenants.
Situated slightly over five miles East from The Park Calabasas, in the West San Fernando Valley submarket, the office building at 5955 De Soto Ave. changed hands for $13.4 million, or $251 per square foot. Buyer Ametron acquired the 1977-built Warner Center Business Park while it was 98 percent occupied.
The highest price per square foot, $676, was paid by Nuveen Real Estate in Glendale. The company acquired the Victory Studios building at 1840 Victory Blvd. for $45.1 million. The office is occupied by a subsidiary of Comcast and will serve as its esports studio, broadcasting competitions and other events.
CommercialEdge covers 8M+ property records in the United States. View the latest CommercialEdge national monthly office report here.