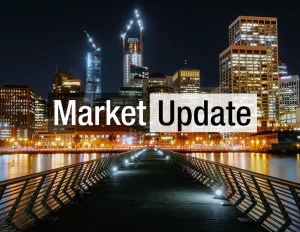 Office investment sales in metro Los Angeles amounted to $2.7 billion over the 11 months through November, according to the latest CommercialEdge data. Although transaction volume is $200 million less than the amount recorded over the same period last year, the average price per square foot has increased by 8.2 percent year-over-year, to $412 in November.
While the rate exceeds the $291 national average and is the highest recorded since the onset of the global crisis, prices still have some ground to cover—in November 2019, Los Angeles' average price per square foot stood at $427.
November's office sales amounted to $220 million, 39.0 percent less than the previous month. A total of four transactions were recorded, comprising roughly 369,400 square feet of office space. Investors continued to target stabilized assets, with only one sale situated in a suburban submarket. Creative office space and media production continue to be a focus of activity: in Culver City, a partnership of Pendulum Property Partners and Long Wharf Capital acquired a recently renovated creative office asset for $56 million.
In the largest office sale of November, Granite Properties sold the building at 2600 W. Olive Ave. in Burbank for $87 million to Pacshore Partners. This was also the largest sale recorded in the submarket this year. The 151,755-square-foot mid-rise tower traded at $573 per square foot. The acquisition represented Pacshore's entrance into the Burbank Media District. Burbank has seen activity throughout the year, with $359 million generated by office sales through November.
In Orange County, office investment activity amounted to $137 million in November, marking a 29.7 percent drop month-over-month. Three assets changed hands, the largest of which was PGIM's $64 million sale of a Class A office in Newport Beach. A partnership of Ocean West Capital Partners and Rockwood Capital acquired the asset.
CommercialEdge covers 8M+ property records in the United States. View the latest CommercialEdge national monthly office report here.