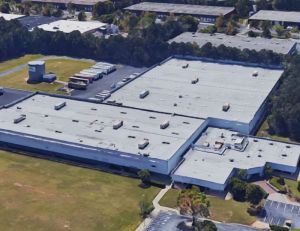 Longpoint Realty Partners has completed the final closing of Longpoint Realty Fund II LP—an institutional investment vehicle focusing on infill industrial and neighborhood shopping centers in key U.S. markets—with far more in equity commitments than it had anticipated.
The commercial real estate private equity firm's second fund closed oversubscribed with approximately $669 million, exceeding its original hard cap of $600 million and surpassing its initial target of $450 million by nearly 50 percent.
---
READ ALSO: Reimagining Industrial Space
---
Fund II attracted commitments from 24 U.S. and international investors, many of which had participated in Fund I, which closed in 2019, four years after the establishment of Longpoint Realty Partners. Fund II contributors include the Los Angeles Department of Water & Power Employees Retirement Plan, State Universities Retirement System and Chicago Teachers Pension Fund, which allocated a respective $60 million, $50 million and $30 million. The Houston Police Officers' Pension System also committed to Fund II.
Offering a hint at the firm's secret to obtaining both repeat and new commitments to its fund, Dwight Angelini, managing & founding partner, said in a prepared statement that the firm focuses on understanding the consumer, technological shifts and evolving supply chain dynamics in order to best provide real estate solutions for logistics challenges.
Agnelli also attributed part of the overwhelming success of the fundraise to the skill of Hodes Weill Securities LLC, the placement agent for Fund II, adding that "Hodes Weill has once again lived up to its reputation as the real estate and funds management industry's premier capital advisory firm."
Building a portfolio
Longpoint completed the first closing of Fund II in April 2020, two months after the vehicle's launch, and has since invested in 26 assets, in densely populated markets, accounting for an aggregate $327 million.
One of Fund II's most recent transactions transpired in September 2021 with the $12.5 million purchase of 6077 Fulton Industrial Blvd., a 228,700-square-foot, multi-tenant logistics building in Atlanta. In June, the fund announced the $9.9 million acquisition of 460 Coit St. in Irvington, N.J., an approximately 75,700-square-foot infill industrial development site that will be transformed into a Class A distribution facility. In May, Fund II acquired an approximately 60,500-square-foot, multi-tenant industrial facility at 200-202 W. 140th St. in Los Angeles in a $10.3 million transaction.