By Steven Marks, Head of U.S. REITs, Fitch Ratings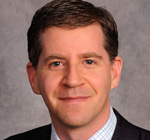 U.S. equity REITs have enjoyed both strong capital access and liquidity coverage for the last few years and 2013 augurs for more of the same.
There was some concern that the fiscal cliff would have posed an impediment to REITs' access to capital. The 11th-hour resolution of the fiscal cliff, however, has quelled that uncertainty.
Spreads as measured by the Merrill Lynch REIT index have been in the 155 to 160 basis point range during 2013 year-to-date, compared with nearly 300 basis points at the beginning of 2012.  Effective yields for the Merrill Lynch REIT index also remain attractive to issuers in the 2.6 percent to 2.7 percent range in 2013 year-to-date compared with approximately 4.2 percent at the beginning of 2012. The reduction in both spreads and yields is illustrative of bond investors' thirst for yield and the attractiveness of REIT bonds relative to other fixed income alternatives.
Improved borrowing terms for seasoned bond issuers, along with opportunistic preferred stock issuance, have been consistent for the last few quarters. Equity REITs raised approximately $24.1 billion of common stock, $9.4 billion of preferred stock, $22.9 billion of unsecured bonds, and $12.0 billion of unsecured term loans during 2012. With the exception of unsecured bonds, those numbers represented all-time records.
The availability of revolving credit facilities has also improved as REITs are drawing from them in smaller numbers. The average percentage drawn on selected REITs' revolving credit facilities was a little more than 21 percent as of Sept. 30, 2012. This percentage represented a low point since 2009, when follow-on equity offerings were a notable trend.
This solid line of credit availability will enable REITs to continue funding acquisitions, development and other capital uses without having to access the market.
Though the fiscal cliff has been resolved, the looming debt ceiling remains a concern. However, strong liquidity positions enable U.S. equity REITs to weather potential spread widening that