By Barbra Murray, Contributing Editor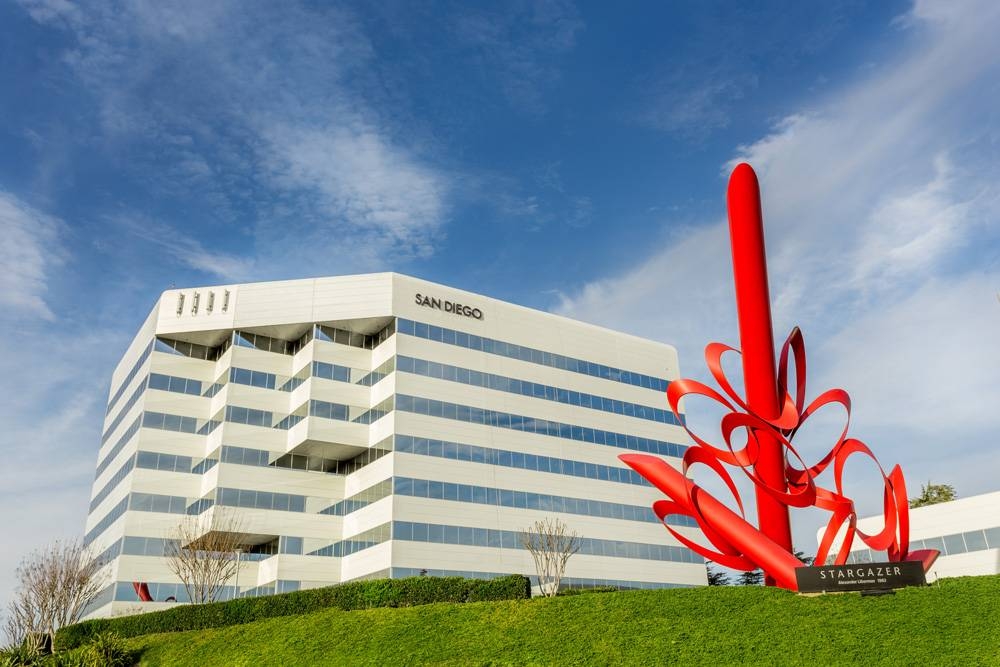 San Diego Tech Center, a 655,600-square-foot technology and creative office campus in San Diego, has come under new ownership. Lionstone Investments acquired the trophy property from Beacon Capital Partners, which paid $152.2 million for the asset in 2012.
Sited on 38 acres in Sorrento Mesa, the city's high-tech submarket, San Diego Tech Center consists of a single eight-story tower and eight one- and two-story R&D buildings. Under Beacon's ownership, the sheen on the iconic 1980s-era property was enhanced with a $6.3 million renovation that included a host of improvements, including new features that allowed for LEED Gold certification.
Lionstone has renovation plans of its own at San Diego Tech Center, which presently has a full house. The property is 99 percent leased and counts the likes of Sony Computer Entertainment America, Qualcomm, Novatel Wireless and Samsung as tenants.
Although there is currently no leasable space available at San Diego Tech Center, there may very well be a great deal of it in the future;  the campus is entitled for as much as 1.2 million square feet of additional new development.  "This is the only campus in mid-San Diego County with such a sizable supply of entitled, developable land," Phil Monroe, principal with Locale Advisors, Lionstone's operating partner for the acquisition, stated in a press release. "This affords additional flexibility and upside as market dynamics continue to stabilize creating more demand for space in the coming years."
The market seems to be headed in the right direction. According to a report by commercial real estate services firm JLL, which will continue to oversee leasing at San Diego Tech Center under the new ownership, there are approximately 4.9 million square feet of active tenant requirements currently in the market, and over 30 percent of those requirements are technology companies. And size matters; the dearth of large blocks of available space for larger users is one of the "substantial obstacles for high-tech tenants."