By IvyLee Rosario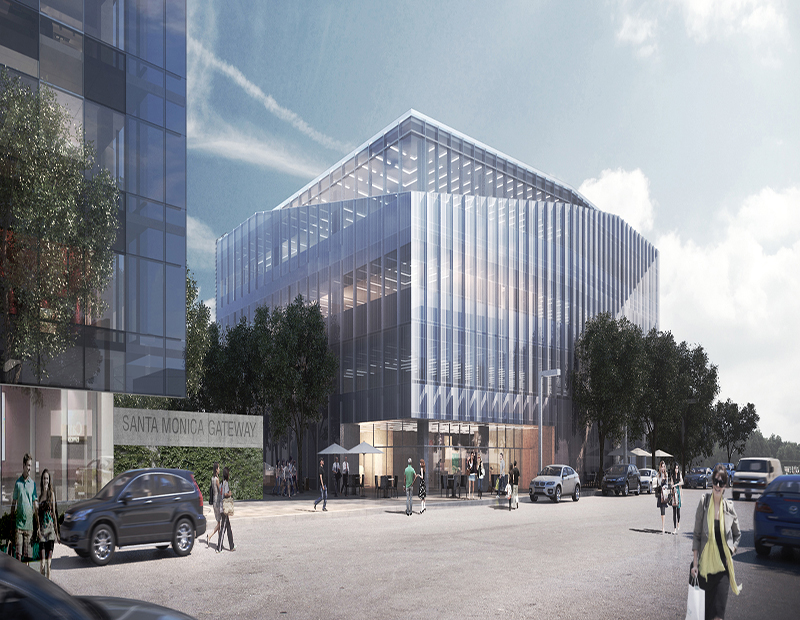 Lionsgate Entertainment signed a lease at Santa Monica Gateway, a newly developed Class A creative office campus in Santa Monica, Calif. JLL negotiated the transaction for 60,166 square feet of space within the two-building, 200,000-square-foot property, where the company will house its newly acquired STARZ.
Developed by Colorado Creative Studios, the LEED-certified Santa Monica Gateway was completed in August 2017 and features creatively designed concrete, glass and metal structures above a three-level garage with 640 single parking spaces that offer direct access to tenant floors. The property is able to accommodate a variety of requirements of up to 134,000 square feet.
JLL's team of Carl Muhlstein, Tom Cherry, Hayley Blockley and Nick Niemann represented Colorado Creative Studios in the lease, while James Travers and Lawson Martin of Travers Cresa represented Lionsgate. 
Entertainment district 
"Lionsgate chose Santa Monica Gateway because of its proximity to its headquarters and other major media companies," said Muhlstein, in prepared remarks. "The project is the ideal location for companies looking for space in a newly developed creative office campus in the heart of Silicon Beach."
Located at 2834 Colorado Ave., Santa Monica Gateway is located at the epicenter of "Silicon Beach," the premier hub for the media and entertainment industry. The property is within close proximity to the Expo Line, HULU, Red Bull, the Grammys, Riot Games, HBO and Oracle. 
Last week, JLL facilitated a long-term lease between Evocative and Rising Realty Partners for 42,000 square feet at West 7 Center, a data center in downtown Los Angeles. 
Image courtesy of JLL