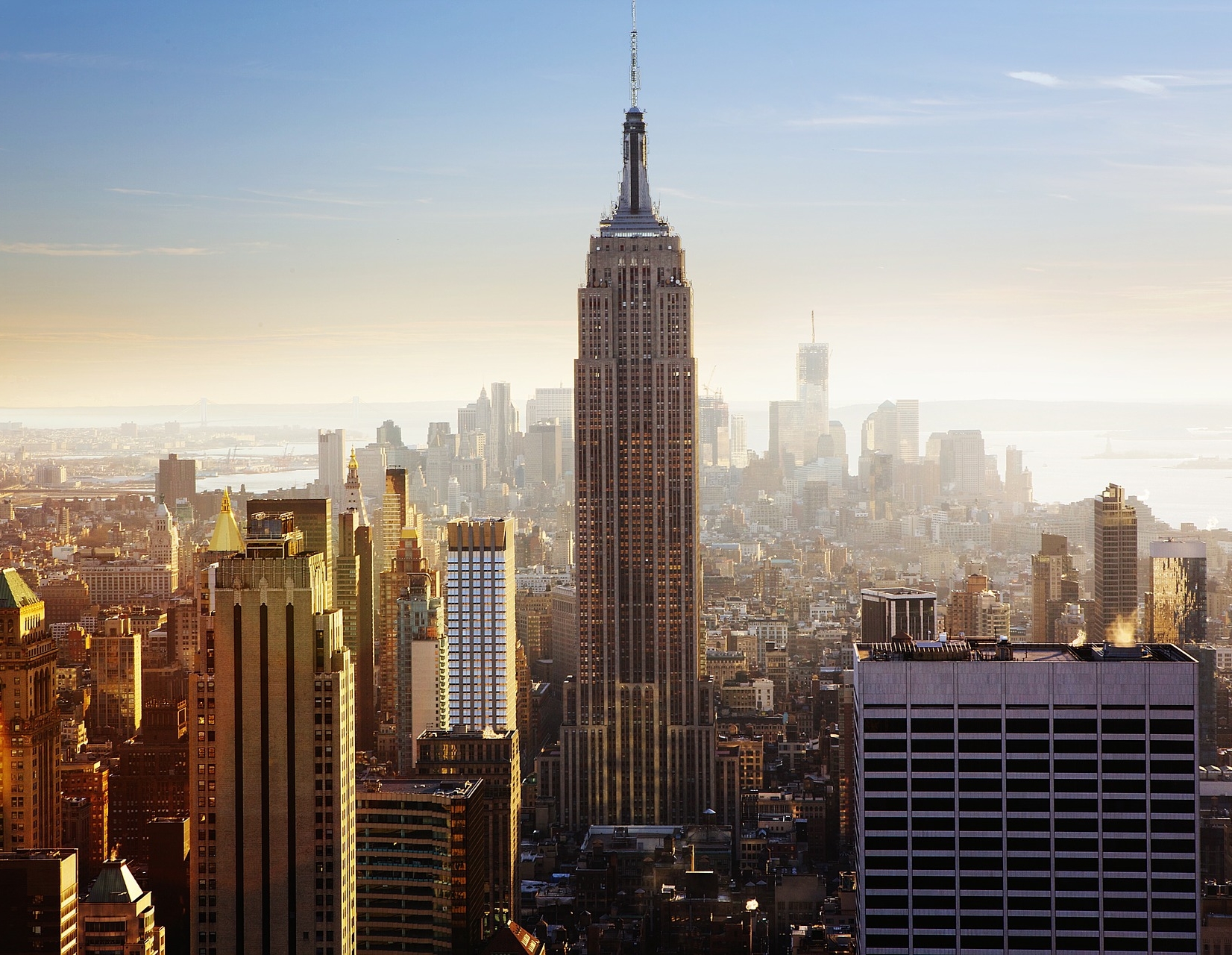 LinkedIn continues adding to its office space at the Empire State Building in Manhattan, leasing an additional three and a half floors and 188,653 square feet of space for a total of 501,600 square feet at the iconic 102-story, 2.8 million-square-foot skyscraper.
---
READ ALSO: Fisher Brothers Signs New Tenant at Midtown Manhattan Tower
---
Thomas Durels, executive vice president of building owner Empire State Realty Trust, said in a statement that the new space included expansion on the 24th floor as well as space recaptured from an existing tenant that made three additional floors available for LinkedIn. The New York Post reported Coty was the tenant that gave space back to ESRT. Coty had been leasing 312,700 square feet in a lease running from December 2016, through January 2030, according to Yardi Matrix data.
This is LinkedIn's seventh lease expansion since the business social networking site arrived at the tower in 2011. In July 2018, ESRT closed a sixth lease expansion with LinkedIn, giving it 30,165 square feet on the 27th floor for a total of 312,948 square feet on floors three and 22 to 28 at that time.
Sacha Zarba, Lauren Crowley Corrinet and Chris Hogan of CBRE represented LinkedIn during the lease transaction. Ryan Kass and Shanae Ursini of ESRT represented the landlord. Located at 350 Fifth Ave., the Empire State Building is close to Pennsylvania Station, Grand Central Terminal, the Port Authority Bus Terminal, the PATH and 16 subway lines.
Iconic growth
Built in 1931, the famous skyscraper was totally renovated in 2011. ESRT calls the building an "Urban Campus" that now includes a 15,000-square-foot fitness center, tenant-only conference center and at least nine dining options including Juice Press, Sushi-teria, Chopt, STATE Grill and Bar, Tacombi and Starbucks. It features 127,256 square feet of retail space on the first floor and mezzanine level. ESRT has been renovating all the retail space in the building in a multi-phase program. The second phase on 34th Street includes rehabbing multi-floor retail space near the new Empire State Building Observatory entrance.
Situated in the heart of Midtown Manhattan, the Empire State Building remains a popular office property with a vacancy rate of about 1.0 percent, per Yardi Matrix. Other tenants include Skanska, JCDecaux, Workday and Shutterstock, which has its headquarters there.
In April, talent and literary agency Abrams Artists Agency signed a lease for 25,294 square feet. Two new leases were signed in January 2018—RaySearch Americas Inc., a software company that focuses on radiation therapy, took 12,800 square feet, and BTS USA, a training and consulting firm, committed to 11,600 square feet.