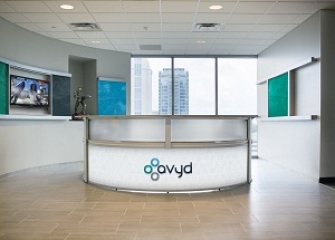 Orlando—Lincoln Property Co. Southeast recently announced it has signed a lease with Avyd Inc. at downtown Orlando's One Eleven building. Lincon's Austin Stahley led the marketing efforts, representing both the tenant and the landlord in the transaction.
Avyd is a new company in the gaming industry, with a series of innovative services for competitive gamers. "Avyd Inc. considered many different options in downtown Orlando and decided One Eleven, with its dynamic mix of top-tier amenities and expanding tech assets, fit the needs of their growing company," said Stahley in prepared remarks. "This premier development is a draw to businesses of all types, and we're thrilled to add Avyd Inc. to the long list of stellar tenants."
Located at 111 N. Magnolia Ave., One Eleven is a one-of-a-kind mixed-use building located in downtown Orlando. The 30-story, 162,240-square-foot property comprises 10,000 square feet of retail space, 150,000 square feet of office space and 160 apartment units.
Rendering courtesy of Lincoln Property Co.