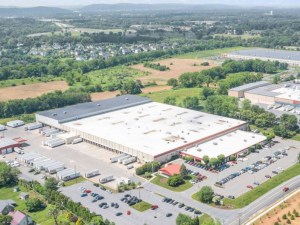 Endurance Real Estate Group LLC continues to capitalize on the investment community's hunger for industrial product with the disposition of another asset. The industrial real estate developer just sold 3747 Hecktown Road, an approximately 307,300-square-foot, fully leased warehouse/distribution property in Easton, Pa., part of the high-demand Lehigh Valley market, for $62.3 million.
---
READ ALSO: What Life Companies' Faith in Industrial Means for Borrowers
---
Endurance's sale of 3747 Hecktown comes five years after the company acquired the 28-acre industrial property for $28.5 million from Phillips & Phillips, an entity of the sole tenant, Phillips Pet Food & Supplies. Phillips Pet Food continues to maintain its corporate headquarters and primary northeast distribution center at the building, which opened in 1986 and expanded to its current size in 2013.
In a prepared statement, Albert Corr, senior vice president with Endurance, said that demand for 3747 Hecktown was very strong among investors. And it's no wonder; the industrial sector in the area is performing very well these days. "Much like the Central Pennsylvania submarket, activity remains strong in the Lehigh Valley submarket. Year-to-date absorption climbed to 4.1 million square feet during the quarter," according to a report by Newmark.
Endurance relied on John Plower, Ryan Cottone, Zach Maguire and Jeff Lockard of JLL Capital Markets for marketing services and representation in the 3747 Hecktown transaction.
A good time for selling…and buying
The sale of 3747 Hecktown marks Endurance's fourth disposition of 2021. Most recently, the company and its joint venture partner, ASB Real Estate Investments, sold the approximately 430,400-square-foot, multi-tenant property at 450 Winks Lane in Bucks County, Pa., to EQT Exeter in a $42 million transaction in September.
However, Endurance has been making new additions to its portfolio just as fast as it has been selling off assets. In October, the company partnered with ASB on the $91 million purchase of the 1.5 million-square-foot York Business Center in York, Pa. And two months earlier in August, Endurance joined forces with Cabot Properties to buy a 112-acre development site in Lackawanna County, Pa, where the partners will construct the Olyphant Logistics Center, a 1 million-square-foot warehouse/distribution facility.