Leasing Activity Animates Slow Manhattan Office Market
Read the latest update, based on CommercialEdge data.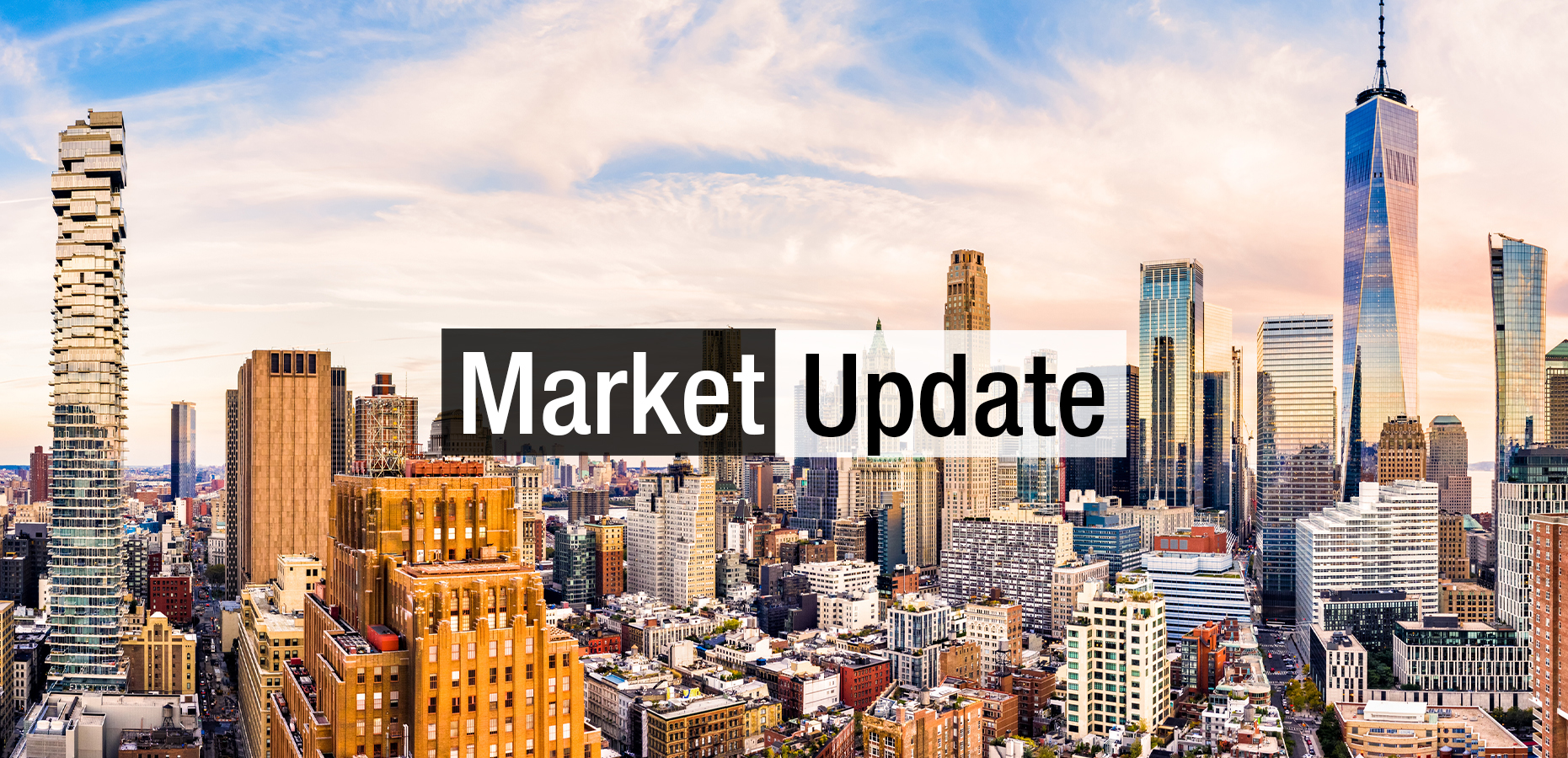 Image by Ultima_Gaina/iStockphoto.com
With two of its largest office towers delivered in 2022 and no new projects on the horizon, Manhattan's development pipeline is shrinking
In the first quarter of 2023, landlords inked several leases, with a significant portion of these in Lower Manhattan
Deal volume in the first quarter of 2023 decreased on a year-over-year basis, but prices exceeded last year's average
Figuring out the Manhattan office market
The country's biggest office market is still struggling with redefining itself in a post-COVID-19 era. As the notion of office space is shifting, Manhattan's market fundamentals are still slowing.
At the end of the first quarter, the borough had 15.1 million square feet under construction, representing 3.1 percent of total office stock, CommercialEdge data shows. The pipeline has decreased significantly year-over-year, as 19.2 million square feet—or 4.0 percent of total stock—were underway at the end of the first quarter in 2022.
Two of Manhattan's largest projects in the past years delivered in 2022, one of them being Tishman Speyer's 2.9 million-square-foot The Spiral. Anchored by Pfizer, the 66-story skyscraper was designed by BIG | Bjarke Ingels Group.
Additionally, developers Related Cos., Mitsui Fudosan America and Oxford Properties Group completed the $3.8 billion 50 Hudson Yards tower. The fourth-largest office building in Manhattan was 84 percent leased at the time of its opening in October.
---
READ ALSO: Will CRE Conditions Become More Challenging?
---
So far in 2023, no significant office projects came online. The borough's largest under-construction office project to date remains 270 Park. Situated between 47th and 48th streets, the tower will rise 1,425 feet in height and is set to become the fifth-tallest in the country. The 2.4 million-square-foot, 52-story skyscraper is taking shape on the site of the old Chase HQ, or the Union Carbide Building—the tallest structure in the world to be voluntarily demolished.
Brookfield Properties' Two Manhattan West tower is the second-largest office project underway in the market. Designed by Skidmore, Owings & Merrill, the 58-story structure topped out in early 2022 and is expected to be completed this year.
Leasing deals are keeping Manhattan's office market active
As of April, the borough's office vacancy clocked in at 16.5 percent, marking a 210-basis-point increase year-over-year and close to the national average of 16.7 percent that month. Some of the most significant leases inked in the first quarter of the year included:
Sales volume low last year, but prices up in Q1 2023
In 2022, office deals amounted to a total of $4.94 billion in Manhattan, comprising nearly 7.5 million square feet, with the average sale price reaching $813.6 per square foot. Deal volume shrunk 28.9 percent year-over-year, while prices have also dropped sharply. At the end of 2021, office properties sold at an average of $1,253 per square foot—marking a roughly 35 percent decrease year-over-year.
In 2022, the average sale price in San Francisco hit $920.4 per square foot, outperforming Manhattan and becoming the priciest office market in the country. Seattle came in third, with $542 per square foot.
In the first quarter of 2023, office sales added up to a total of $417 million in Manhattan, more than $1 million short of last year's figure. Five properties changed hands, at an average sales price of $1,002.2 per square foot, well above last year's average. Manhattan registered the country's largest sales volume in the first quarter, after Boston ($680 million).
The borough's biggest office deal recorded in the first three months of the year was the sale of Fifteen Laight back in February. Hyundai picked up the nearly 111,000-square-foot, Gensler-designed asset from Vanbarton Group for $274 million.
Coworking is gaining ground
Coworking is undergoing a new revival and flex office space is becoming the new standard in office, mixed-use and even residential settings. Manhattan boasts the largest coworking market in the country by square footage.
As of April, shared space represented 1.7 percent of office space on a national level. Brooklyn was the U.S. market with the largest relative coworking stock, representing 5.2 percent of total office space, according to CommercialEdge. Miami followed with 3.3 percent, while Manhattan was third with 2.8 percent.
In March, Serendipity Labs opened a 41,000-square-foot location at 205 E. 42nd St., a 532,000-square-foot building owned by The Durst Organization. The tenant signed a 10-year lease to occupy three penthouse floors with access to the rooftop terrace of the property. The coworking operator has flex office spaces in more than 35 urban markets in the U.S. and U.K.