By Anca Gagiuc, Associate Editor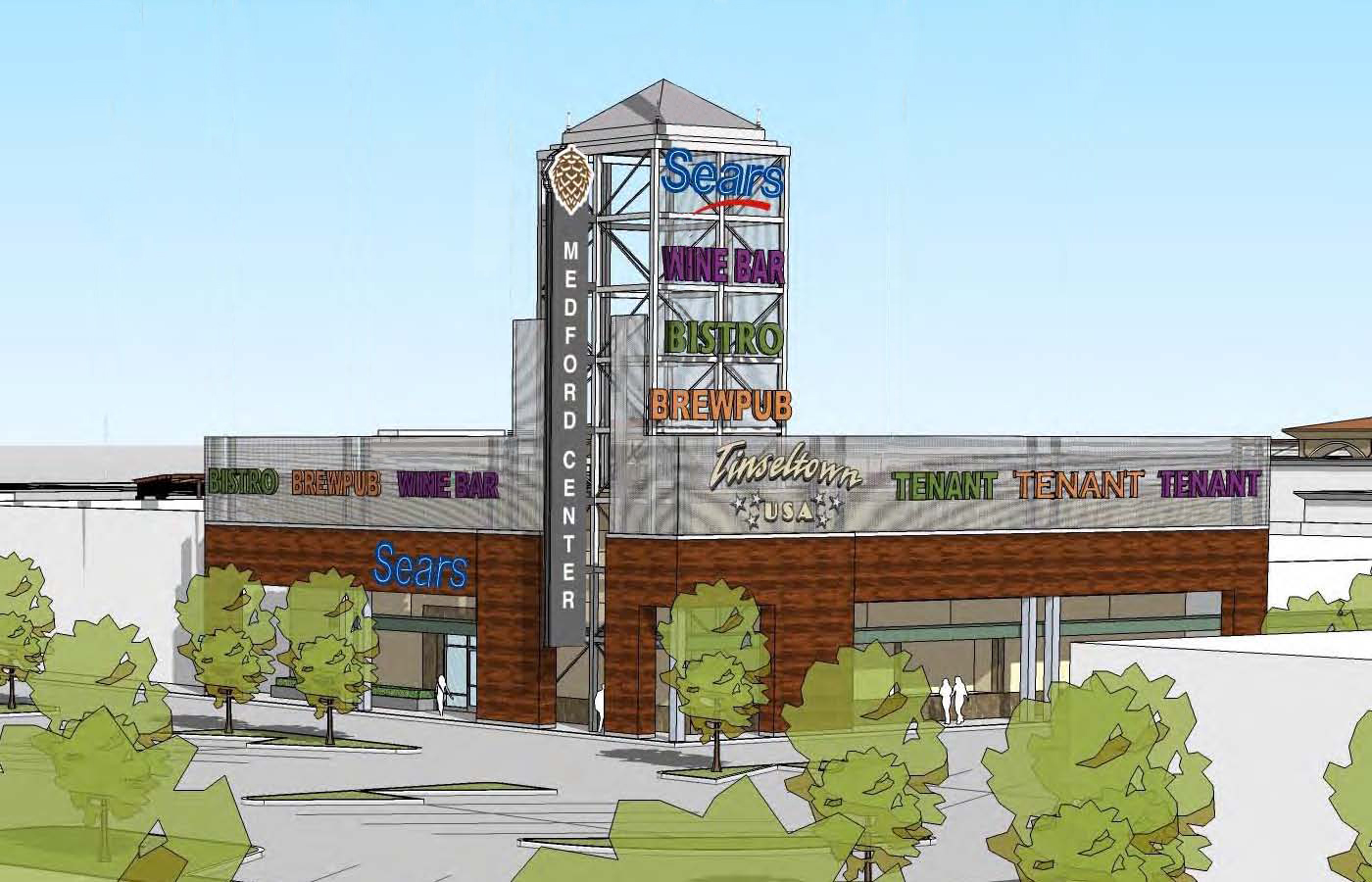 Portland, Ore.—The 420,000-square foot Medford Center located in Medford, Ore., will undergo a $12 million redevelopment process, announced Southern California-based investor LBG Real Estate Cos. The funds will be used to create more than 30,000 square feet of experiential retail and restaurant space, including brewery and wine-based concepts.
"While other larger markets in Oregon such as Portland, Bend and Eugene boast multiple well-known larger breweries and/or brew pubs, southern Oregon in general, and Medford in particular, appear to be dramatically underserved," David Goldman, managing partner of LBG Real Estate, said in a prepared statement. "LBG is excited about potentially partnering with an established brewery to open a flagship facility as a cornerstone of this iconic redevelopment." LBG purchased the 37-acre shopping center in November 2014.
The redevelopment plan includes a complete redesign of the central pedestrian promenade, rebranded as "The Village at Medford Center", which will create "an exciting, entertainment-oriented environment for people to gather, shop and dine", said Goldman. Moreover, a new façade, new hardscape and signage, additional seating and a water/fire feature will also be added.
Plans also include a reconfiguration of tenants that will allow for an additional 30,000+ square feet of leasable space within The Village, designed particularly for restaurants, wine-bars and breweries that would offer significant outdoor seating options. "The redevelopment will transform The Village into a key focal point and gathering spot for customers located in the immediate surrounding markets of Medford and Ashland as well as throughout southern Oregon," Goldman added.
The redesign includes glass garage door-styled roll-up storefronts that allow for multiple large, partially covered indoor/outdoor patio seating spaces in the central plaza of the center surrounding Tinseltown USA—a 15-screen movie theater and the largest one in southern Oregon.
"The improvements to The Village with its contemporary, aesthetically-appealing features will help make Medford Center the premier restaurant and entertainment destination for residents in Medford as well as its documented 3.2 million annual visitors (projected to increase to 3.5 million visitors in 2020); 94 percent of which are leisure travelers," said Goldman.
Even though commencement of construction is expected to start in late August 2016, with completion scheduled for late 2017, LBG has already signed new leases at the property, including the Collaborative Theatre Project. "We are encouraged by the overwhelmingly positive reaction received from potential tenants and the community to date and are excited about the opportunities for new dining and entertainment additions to Medford Center," said Lauren Gausden, LBG director of leasing.