December 2, 2011
By Nicholas Ziegler, News Editor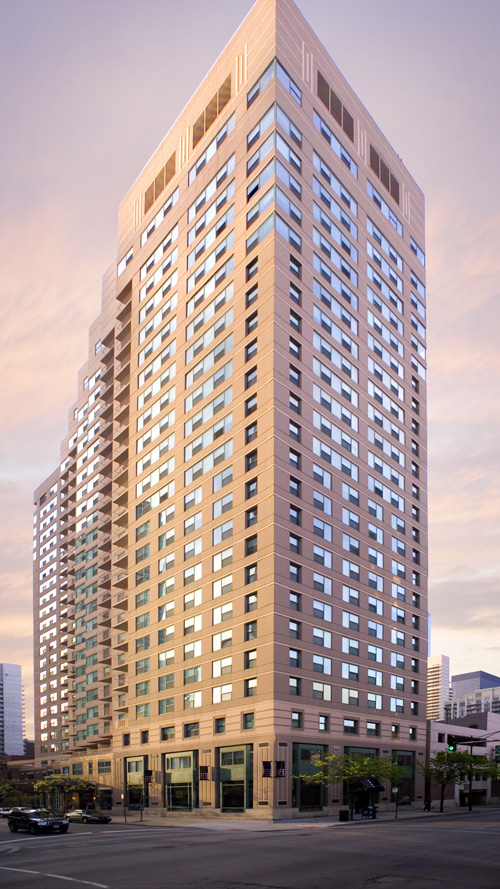 L&B Realty Advisors have made another pickup in the Chicago market with the $90 million purchase of 77 West Huron, a 25-story luxury high-rise building. The building, previously owned by Archstone, sits in the city's River North neighborhood and features 304 living units as well as ground-floor retail. Holliday Fenoglio Fowler L.P. marketed the property on Archstone's behalf.
The Chicago market has seen increased activity in its multi-family sector in the past month, with DeBartolo Development L.L.C. and partner Optima Inc. building the 42-story, $114 million Optima Center Chicago, as well as R.P. Holdings spending $159 million on a two-tower, 1,031-unit housing development in the city's Hyde Park neighborhood.
The vacancy rate in the Chicago apartment market continues to fall, and is on track to drop to 4.6 percent for 2011, marking a decline of 100 basis points from 2010, according to a third quarter report from Marcus & Millichap Real Estate Investment Services.
Chicago's outlook for the remainder of 2011 and into 2012 appears to be strong, according to a third-quarter report by services firm Marcus & Millichap. Total employment across the city increased by 0.3 percent for the first half of the year as employers added 10,800 positions to their rolls – up strongly from the 1,500 jobs created in the previous six-month period.