By Mihaela Coste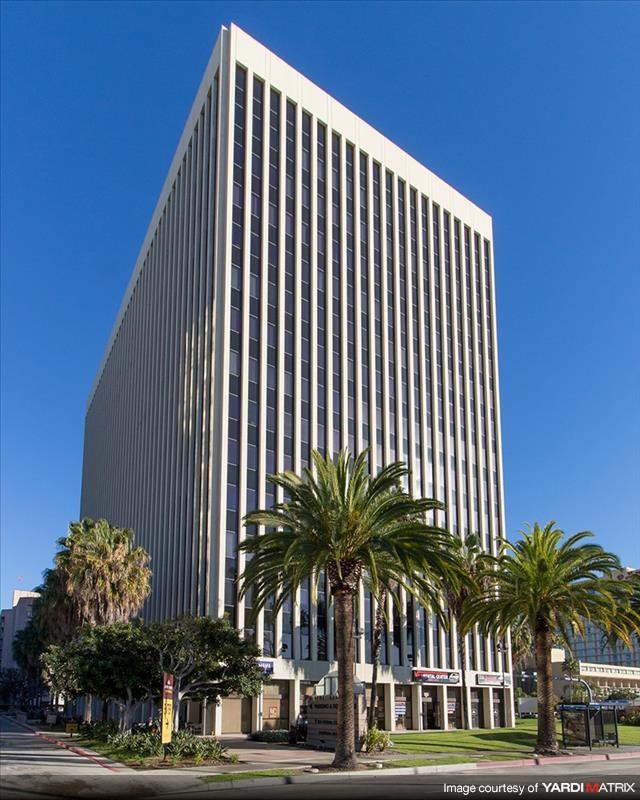 Roxborough Fund I, an affiliate of San Francisco-based real estate investment firm The Roxborough Group, in partnership with The Ruth Group, acquired a 304,821-square-foot office tower located in the Los Angeles International Airport submarket for $12.5 million.
Situated at 9841 Airport Blvd. along Century Boulevard, the 15-story asset is in close proximity to the airport and numerous affluent coastal neighborhoods. Interstates 105 and 405 are also nearby.
The area has recently undergone a transformation, as several competitive office buildings located on Century Boulevard have been converted into hotels, which has reduced the office supply and improved the amenity base. At the intersection of Century and Aviation boulevards, an extension of the Metro Green Line is under construction and is scheduled to open in 2019, the completion being the first among many new public infrastructure projects in and around LAX.
The property built in 1968 marks the first acquisition for the joint venture, which plans significant renovations, including a complete rebranding, cosmetic upgrades to the exterior, a full renovation of the office lobby and entrance, as well as signage and landscaping improvements.
The repositioning is designed to transform the asset and take advantage of the lack of quality office space available in the submarket, while offering rents at a discount to the neighboring submarkets. Known as Airport Center III, the asset offers ample parking. Amenities include an on-site café, which is located on the ground floor, and free LAX shuttle service. At the time of the transaction, the asset was 62 percent leased.
A rapidly improving submarket
"9841 Airport is located in a unique coastal location experiencing dramatic changes, yet remains an affordable option for tenants priced out of Playa Vista, El Segundo and other Westside 'Silicon Beach' submarkets," said Matt McCormick, senior vice president of The Roxborough Group, in a prepared statement. "LAX is a rapidly improving submarket that is well positioned to continue improving. We are excited to be partnering with The Ruth Group, whose successful experiences in Southern California will be critical as we revitalize this asset."
"This is a unique situation where we can begin to transform a submarket with the repositioning of a major asset that will thrive with the $14 billion expansion of LAX and the public transportation system," added Ruth.
Image courtesy of Yardi Matrix