October 6, 2011
By Barbra Murray, Contributing Editor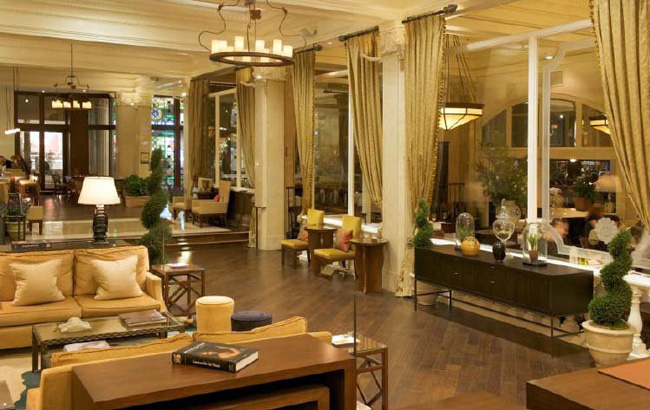 Villa Florence, a 182-room boutique hotel in San Francisco's bustling Union Square district, comes under new ownership with LaSalle Hotel Properties' acquisition of the asset for $67.2 million in cash. The previous owner, Larkspur Hotels & Restaurants, had owned the hotel since 2007.
Villa Florence welcomed its first guests in 1908 and has since maintained its luster through various renovations, including, most recently, a $10 million makeover in 2008. With the address of 225 Powell St., the upscale property has a built-in customer base from visitors to nearby destinations such as the adjacent San Francisco Theater District, the nearby Moscone Convention Center, as well as the Union Square neighborhood, a veritable tourist magnet with coveted restaurant, retail and nightlife options.
In addition to a prime location, the which, which also features approximately 7,000 square feet of meeting space and two leading restaurants, also benefits from the overall resurgence of the San Francisco hotel market. The city is on track to wrap up 2011 at the top of the list of major metropolitan locales with 11.7 percent growth in ADR and an 18 percent jump in RevPAR, the highest anticipated ADR and RevPAR increases in the country, according to hotel industry data provider STR.
Hotel investors are attracted to the market like bees to honey. "No new hotel supply has entered San Francisco since 2008, a stark contrast to other major U.S. gateway markets," Andrea Grigg, a senior vice president with commercial real estate services firm Jones Lang LaSalle Hotels, noted in a mid-year report. "The lack of recent supply openings affirms the exceedingly high barriers to entry in the city's hotel market and explains investors' high interest in acquiring existing hotels, as seen from the abundant transactions in the last 12 months." The firm predicts that San Francisco hotel transaction volume will reach $400 million to $500 million in 2011. Recent deals include Chesapeake Lodging Trust's $42.3 million purchase of the 171-room Hotel Adagio.