By Gail Kalinoski, Contributing Editor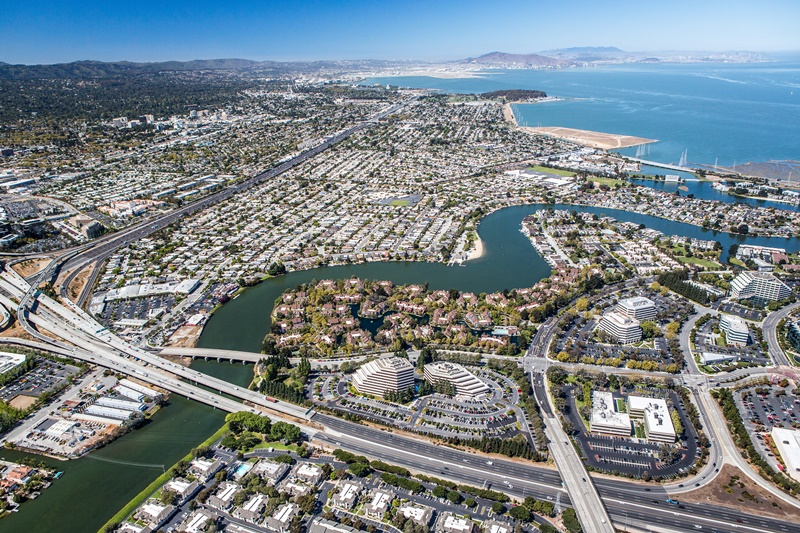 LaSalle Investment Management and Harvest Properties have made their second Class A office purchase in the Bay Area with the acquisition of 1400 and 1450 Fashion Island Boulevard in San Mateo, Calif., from Fisher Investments. The amount paid for the properties known as Century Centre I and II was not disclosed but was reportedly about $100 million.
It was a sale-leaseback deal for Fisher Investments, which will retain about 100,000 square feet in a long-term lease at Century Centre II. The two mid-rise towers have a total of 276,551 square feet.
The Silicon Valley Business Journal, which reported the estimated sales price, also noted that the joint venture is expected to invest about $ 6 million in upgrades to the site near the intersection of U.S. 101and Highway 92 in the Mid-Peninsula market.
The team has already started a leasing and repositioning plan and is beginning construction at the site, which will include building a new parking structure, according to a news release from both companies. Century Centre II will get new signage and landscaping. Upgrades will be made to the lobby, elevators, rest rooms, and other common areas. Some of the work will be done to coincide with major tenant lease expirations on multi-tenant floors.
The deal was the second acquisition Chicago-based LaSalle and Harvest have made as partners in the last three months. The two firms teamed up in late December to acquire 60 S. Market St., a 232,536-square-foot, 14-story Class A office tower in downtown San Jose, from Ares Management.
"We look forward to strengthening our relationship with Harvest Properties as we collaborate to transform Century Centre I and II to meet the needs of today's real estate environment," Erick Paulson, LaSalle managing director, said in the release. "Together, the Harvest and LaSalle teams are able to leverage our deep expertise in the local market to drive strong returns and restore Century Centre I and II to its status as a signature property in the market for years to come."
John Winther, founder and managing partner of Emeryville, Calif.,-based Harvest Properties, said the deal had the "right combination of factors to leverage our skills as a full-serve company."
"It provides secure long term cash flow and at the same time presents the perfect opportunity for our fully integrated team of experts to add significant value," Winther added.
The new owners have already added value by signing three new lease transactions negotiated by Harvest during the due diligence and marketing period.  The new tenants are all at Century Centre I, which has a diverse rent roll with finance, technology, venture capital and other professional services companies. They are: Aptus, taking 39,744 square feet; Ring Central, taking an additional 9,288 square feet and Sierra Venture with 6,243 square feet.
The joint venture partners said the property has "exceptional signage opportunities, panoramic views of the San Francisco Bay and a flexible, central-core design with efficient floor plates good for single or multi-tenant uses." It has an on-site Caltrain shuttle and restaurants and retail within walking distance.
JLL reports in its first-quarter 2014 Office Insight report for the San Francisco Peninsula market that there has been steady office leasing in the Mid-Peninsula for the past 12 months, particularly for Class A space.
"Occupancy levels will continue to gain momentum given current demand and help further tighten market fundamentals," according to the JLL report.
Tom Wagner, partner at Harvest Properties, told Commercial Property Executive that the firm is continuing to seek opportunities throughout the Bay Area.
"The market remains active and we believe there is still opportunities to invest with out partners," he told CPE.