By Keith Loria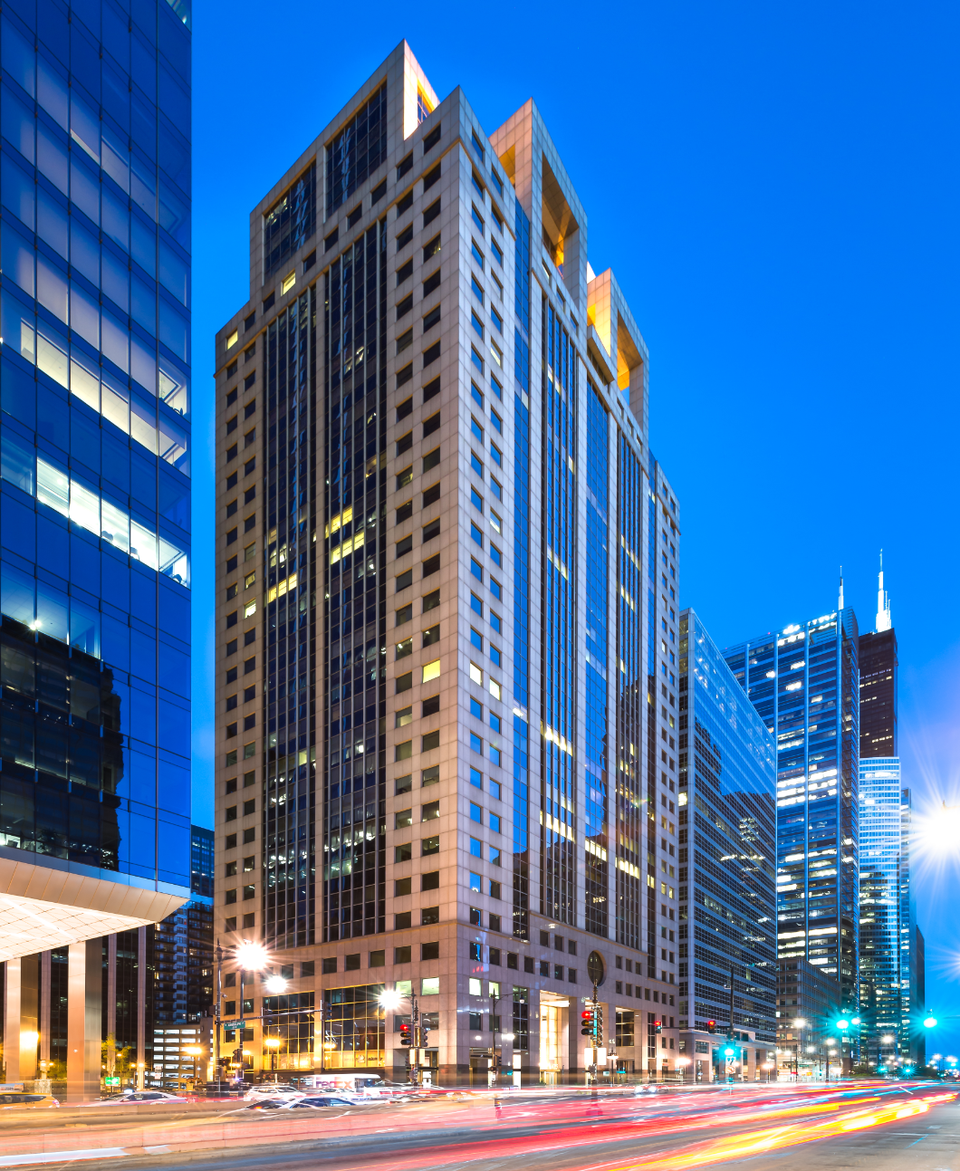 LaSalle Investment Management has acquired 123 North Wacker Drive, a 30-story Class A office tower located in Chicago's West Loop, on behalf of the company's closed-end, U.S. value-add fund, LaSalle Income & Growth Fund VII, from LNR Partners. The price was reported as $147 million, according to published reports.
JLL Capital Markets provided brokerage services on behalf of the seller, a special servicer that in May took control of the tower, which had been in foreclosure.
"As an investor in all four major property types across the U.S., our fund team has developed a strong ability to assess relative opportunities, as well as transporting occupier trends across property types and geographies," Jim Hutchinson, president of LaSalle's income & growth funds, told Commercial Property Executive. "We like 123 North Wacker for its prime location in downtown Chicago. It was originally built for Aon's corporate headquarters, so it has high-quality construction. With nine-foot ceilings, few interior columns and a great window line, is has the dimensions that tenants seek in modern office space."
The 541,000-square-foot tower features flexible, column-free, light and air-filled space and offers views of the Chicago River.
"It is very rare to find such a high quality building in these circumstances. The building has effectively been off the radar for Chicago tenants, as it had been owned by a tenants in common (TIC) structure that prevented sufficient capital investment for almost a decade," David Schreiber, LaSalle's managing director of acquisitions, told CPE. "This caused occupancy to fall to its current 58 percent level, with a further near-term decline that will open up additional contiguous blocks of space following the expiration of Morton Salt's lease. We believe we'll be able to offer tenants an exceptional value for newly-renovated product."
Located on the southeast corner of Randolph Street and Wacker Drive, the property offers access to public transit such as CTA train stations and Metra service at Ogilvie Transportation Center and Union Station, as well as convenient access to both I-90/94 and Lake Shore Drive.
The building is also close to the River North entertainment district, Randolph Street's popular restaurant row, and the rapidly expanding Fulton Market District.
.