By Keith Loria, Contributing Editor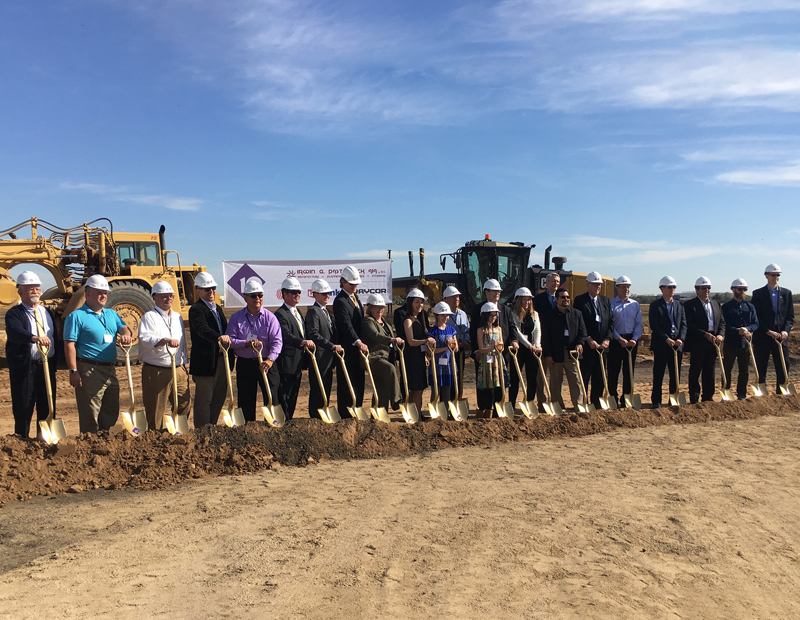 Irwin G. Pasternack AIA + Associates PC and Pasternack Properties have broken ground on TEN Distribution Center 1, a Class A industrial building in Phoenix, which is part of a planned $300 million, 3.6 million-square-foot industrial park.
Irwin Pasternack will serve as owner, architect and developer. JLL has been selected to lease the property.
"TEN will give national and global employers a larger scale solution with 40-foot clear height and an infill location that enjoys a very established city of Phoenix infrastructure," Anthony Lydon, JLL's managing director, told Commercial Property Executive. "Metro Phoenix experienced 10 million square feet of net absorption last year, and 70 percent of that was in the West Valley. Those numbers speak volumes."
Located on 83rd Avenue near the confluence of Interstate 10 and the Loop 101, the distribution center will feature ultra-modern, cross-dock industrial employment space with high volume trailer maneuverability and storage.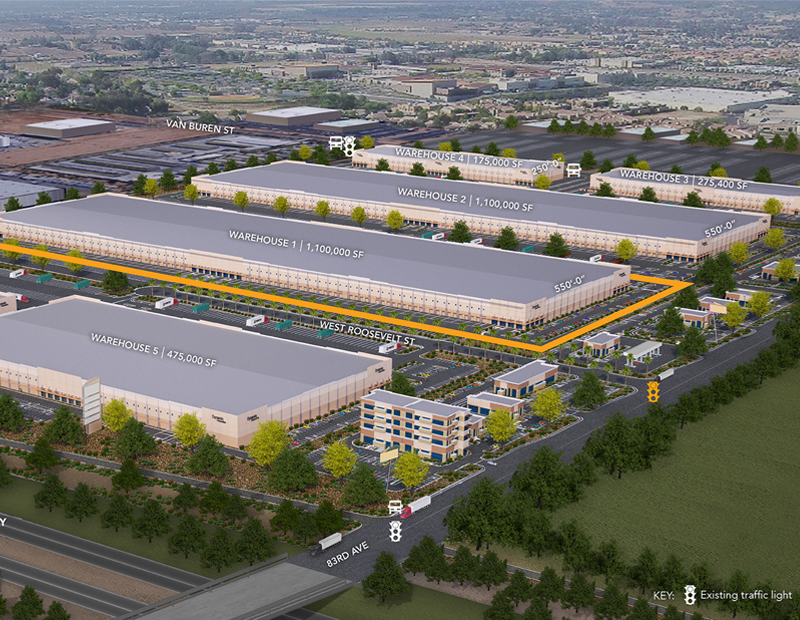 Scheduled to be completed in the summer of 2018, TEN Distribution Center 1 will also be Foreign Trade Zone capable, able to reduce real property and equipment taxes by as much as 72 percent.
"The Pasternack team is very engaged in the market," Lydon said. "They recognized a need for larger, state-of-the-art logistics facilities, and so TEN was born."
This site provides immediate access to I-10 and has a 1.7 million-person labor pool within 30 minutes of the site. That creates a perfect environment for corporate occupants. In fact, corporate neighbors include Amazon, Cardinal Health and PetSmart.
Strong industrial sector
The JLL Q4 Phoenix Industrial Insight report noted that Phoenix delivered the largest annual net absorption gains in the city's history, with 9.8 million square feet. Phoenix has also seen four-straight years of net industrial space absorption totaling 6 million square feet or more, with no signs of slowing.
According to Lydon, TEN is ideal for e-commerce, food and beverage, manufacturing, health-care, third party logistics (3PL) and related companies, who want to move into a growing industrial market.
"The Phoenix industrial market recorded 10 million square feet of industrial absorption last year," Lydon said. "There are 300 people moving to Arizona daily, which has helped make our state the world's 35th largest economy. And, we have ranked fourth in the nation for trade with Mexico. That is a lot of data adding up to a very strong long-term prognosis for the industrial sector."
Pasternack originally acquired the land and started plans for the massive Phoenix industrial development in 2015. The company has a portfolio of more than 4,270 projects and more than 6,700 buildings.
At full build-out, the TEN Distribution Center will become the largest freeway industrial employment site in metro Phoenix, totaling 215 acres and 3.6 million square feet in six Class A industrial buildings. Future construction will include five industrial buildings ranging in size from 175,000 square feet to 1.1 million square feet, and 15 retail, restaurant and service sites fronting 83rd Avenue.
Joining Lydon on the JLL leasing team are the Phoenix office's Marc Hertzberg, managing director, and Riley Gilbert, vice president.
Image courtesy of Irwin G. Pasternack AIA + Associates PC