LA Office Sales Strong in April
Although a decrease from the previous month, L.A. is still among the top three metros for office sales.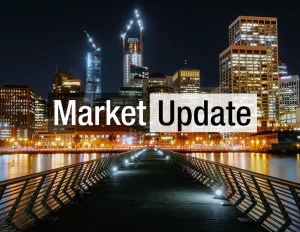 Office investment deals across metro Los Angeles continued at a steady pace after a strong first quarter. In April, a total of $276 million was generated in office sales, 50.4 percent less than in March, according to CommercialEdge. Roughly 623,300 square feet of office space traded hands. Despite a decline from the previous month, Los Angeles remains one of the most active office markets for investors.
During the first four months of the year, office sales amounted to $1.4 billion, with the metro clocking in the third spot behind New Jersey ($1.5 billion) and Manhattan ($1.8 billion). The amount represents a 95.7 percent increase year-over-year. On average, office properties during this period traded at $483 per square foot—well above the national $277 per square foot.
The largest deal of April was the $105.5 million sale of 5500 W. Jefferson Blvd. Nuveen Real Estate acquired the 75,000-square-foot office from Hackman Capital Partners at roughly $1,407 per square foot. The property is an industrial-to-office conversion, finished in 2018 and currently fully leased by Apple.
A total of 12 office properties traded in April. Of these, 11 were Class B assets, with investors targeting stabilized buildings with long-term leases. Another notable transaction was the $21.5 million sale of Agoura Hills Medical Plaza. Anchor Health Properties acquired the fully leased asset through a joint venture. According to CommercialEdge, the property also became subject to a $200 million loan provided by Capital One.
CommercialEdge covers 8M+ property records in the United States. View the latest CommercialEdge national monthly office report here.