November 2, 2011
By Nicholas Ziegler, News Editor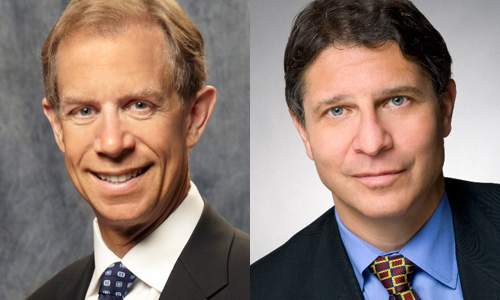 New York City, by almost any measure, is the primary market for real estate in the country – and L.A.-based Lee & Associates opened its first office in the city as of Nov. 1. The office, created by a merger with Sierra Realty Corp., will be focused primarily on the retail sector but will look to make headway into office leasing.
"We're now officially Lee New York," Lee & Associates CEO Edward Invik told Commercial Property Executive. "We've wanted to be in the market for more than a decade, but it was a matter of us finding the right people."
James Wacht, president of Sierra, agreed.
"Our firm has been around since 1953," he said, "and while Lee would be the perfect partner, it only made sense if we hire top-notch brokers to start a robust leasing practice."
The idea that the right employees and brokers make or break the new venture is somewhat unique to Lee's business model, in that of its 700 employees nationwide in its regional offices, 400 are owners and shareholders with a profit-sharing stake in the overall firm. The newly formed NYC company will retain Sierra's 14 employees and has already hired two more experienced brokers.
"I've always been counter-cyclical," Wacht said, "and this is a very good time to be growing a business. You need to grow when the markets are bad. In soft markets, people look for greener pastures."
The opening of the New York office follows a series of recent Lee openings in Atlanta, Indianapolis, Kansas City, Kan., and Greenville, S.C.
Wacht told CPE that, while his firm has a strong retail presence — 13 of the 14 Sierra brokers specialize in that sector — he wants to grow his business with the "sweet spot" of 5,000 through 25,000-foot office leases.
"We'd like to penetrate the entire NYC market," Invik said. "And the closer you are to the marketplace, the better equipped you are to serve your clients. We want to be as close to the pulse, to the activity, of the market as we can."
While the next year is slated to bring growth to the firm, it will also present its challenges. The New York market has an inventory of more than 400 million square feet of office space and 105 million square feet of retail space — and, with external market forces constantly changing the landscape, making broad predictions is difficult.
"I'm not really sure where the market will be heading," Wacht said. "I don't see a real decline happening, but it's a fragile market right now."