By Anna Spiewak, Senior News Editor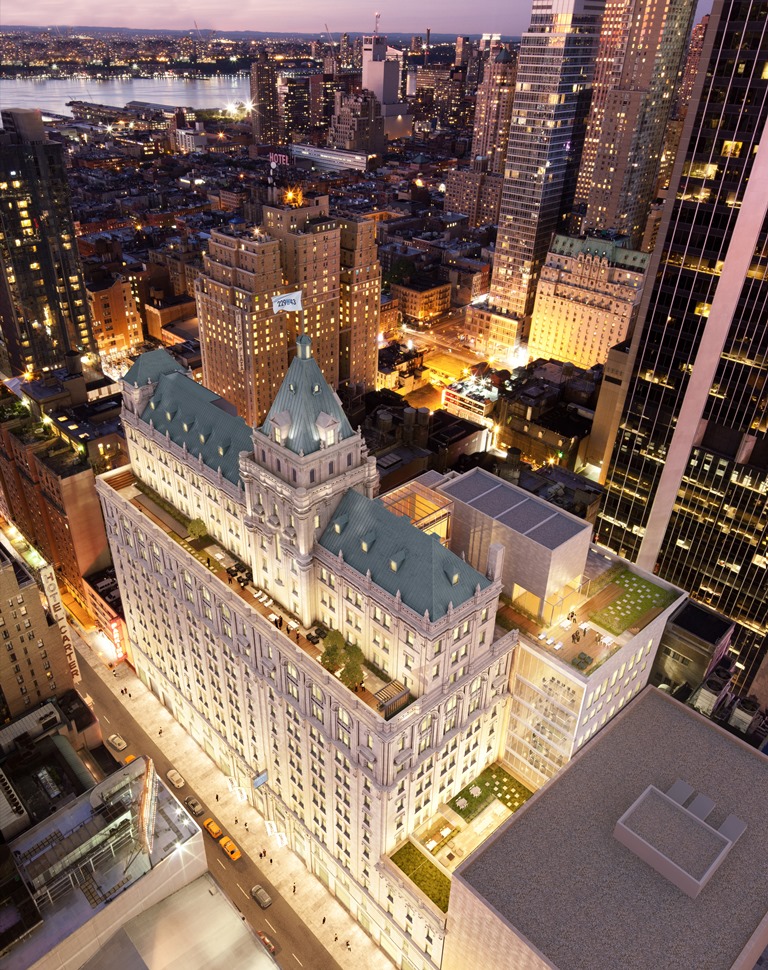 Just a month after purchasing a sizable portfolio in Manhattan and Brooklyn, Kushner Cos. strikes again, this time with an agreement to buy the retail condominium at 229 W. 43rd St.
The diversified real estate organization paid $296 million for the retail space within the former New York Times building to the sellers—a partnership between Africa Israel USA and an affiliate of Five Mile Capital Partners L.L.C.
Located in the Times Square corridor, the space includes a total of 250,000 square feet of retail contiguous through the full block, with frontage on both 43rd and 44th streets. Floorplates in the condominium are sizable, up to 45,000 square feet, offering high ceilings, according to the news release.
"We believe this will be a great long-term asset, and a draw for retailers," said Jared Kushner, CEO of Kushner Cos. in the release.
Kushner Cos. intends to lease the 60,000 square feet of retail space that's currently vacant at the facility, where current tenants include Bowlmor Lanes, Haru Times Square and Guitar Center.
The 18-story building was once the headquarters of The New York Times newspaper from 1913 through 2007. The New York Times Co. sold the building in 2004 to Tishman Speyer Properties for $175 million. Tishman sold it to Africa Israel Investments in 2007 for $525 million.
CBRE represented Kushner Cos. in the transaction, with legal counsel by Fried Frank. The seller was advised by Helen Hwang of Cushman & Wakefield and legal counsel of Kasowitz, Benson, Torres & Friedman.
Back in April, Kushner Cos. had acquired a 16-building, 291-unit portfolio in Manhattan and Brooklyn from a joint venture between Stone Street Properties and HIG Realty Partners for $131.5 million. Back then, Kushner told CPE, "We like to buy great assets and make sure they are operated and invested in properly."
Headquartered in New York City, Kushner Cos. owns, manages, develops and redevelops several properties. Its national reach is made up of more than 20,000 multi-family apartments, and 12 million square feet of office, hotel, industrial and retail space throughout the Northeast and Mid-Atlantic regions.