By Barbra Murray, Contributing Editor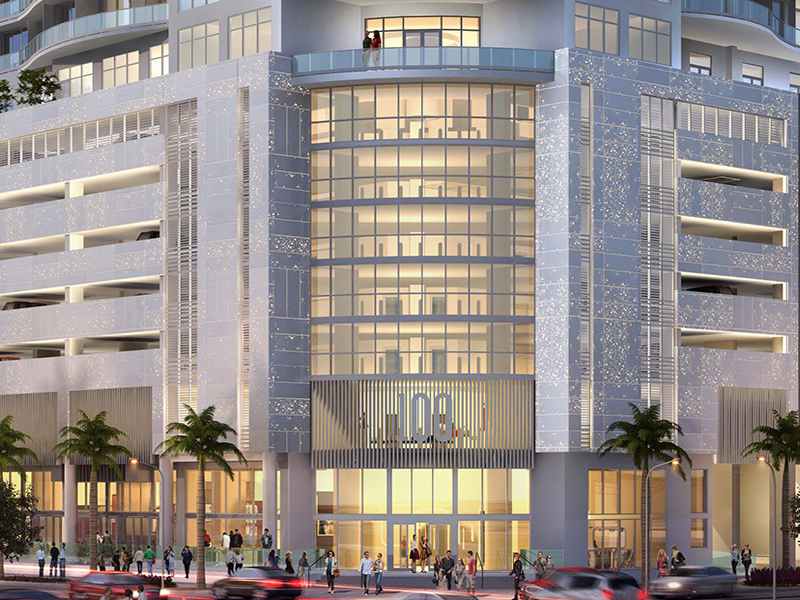 Fort Lauderdale, Fla.—The millennials are making their power known in the lodging sector and Kolter Hospitality is taking note with its latest project, Hyatt Centric Fort Lauderdale. The company just revealed plans to develop the 238-room hotel, which will fly the flag of Hyatt's millennial-minded Centric brand above a mixed-use residential high-rise.
With the address of 100 E. Las Olas Blvd., Centric will occupy floors 7 through 15 of a 46-story tower that will hold the distinction of being the tallest building in the city. The top floors of 100 Las Olas will be home to 121 luxury condominium residences, while the bottom floors will feature parking accommodations and 8,500 square feet of premier ground-level retail space. Centric will also offer 6,000 square feet of meeting space. However, it's the core of the Centric brand that is the real focal point; these properties endeavor to serve as a vehicle of sorts for supplying guests with the necessary information to find all that is cool, trendy and attractive in a city center.
"The Hyatt Centric brand is a perfect fit for 100 Las Olas, particularly for those interested in exploring the multitude of activities and venues in downtown Fort Lauderdale," Scott Webb, president of Kolter Hospitality, said in a prepared statement. "The hotel design, location, services and amenities will cater to the urban traveler." As noted in a report by FutureCast, 55 percent of millennials believe travel is all about discovery and adventure, and 70 percent want to explore and learn from their local surroundings when visiting new areas.
Hotels of various types are popping up all over Fort Lauderdale. Wurzak Hotel Group is building a dual-branded property, The Dalmar and Element Hotel, which will deliver 323 rooms to the Flagler Village district. The 150-room Tryp by Wyndham Maritime Hotel, a $23 million project, is on track to open in 2017. Wyndham Garden Hotel, a $21 million development offering 142 guestrooms, will debut in the Dania Beach market later this year as well. And the list goes on.
Rendering courtesy of 100 Las Olas