By Scott Baltic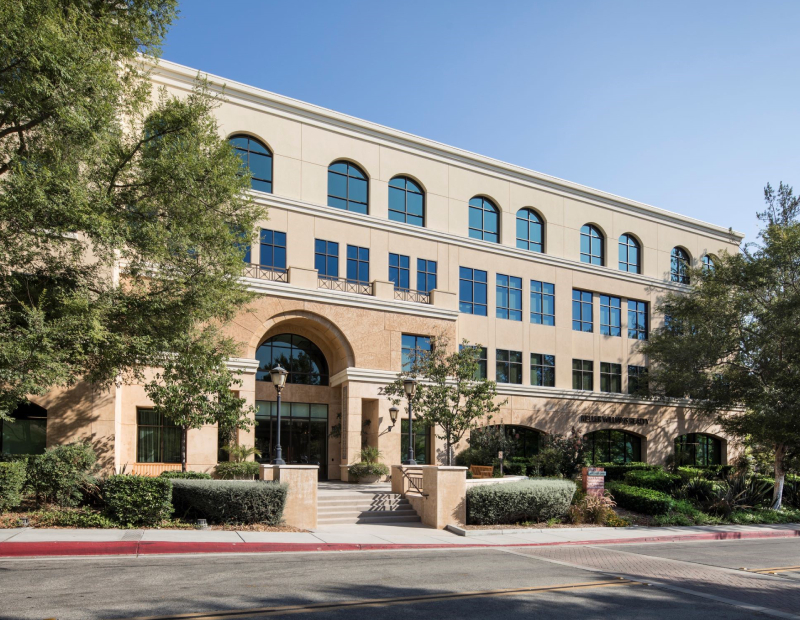 Kilroy Realty Corp. has sold Calabasas Park Centre in Calabasas, Calif., in western Los Angeles County, between the Santa Monica Mountains and Highway 101. The Class A property commanded a price of $78.2 million. Newmark Knight Frank negotiated the deal on behalf of the buyer, a joint venture between Related Fund Management and Cruzan. The partnership paid $78.2 million for the three-building 225,340-square-foot office campus.
Kilroy developed the LEED Gold property, which was 96 percent leased at the time of sale, in phases between 2000 and 2001. It consists of two four-story and one two-story office buildings at 23925, 23975 and 24025 Park Sorrento. The office park has a highly diversified roster of about 38 tenants and with no single tenant occupying more than 10 percent of the project.
The site is adjacent to Caruso's The Commons at Calabasas, a prominent open-air retail center, and is also within walking distance of Parkway Calabasas Shopping Center and easily accessible from the 101 Freeway.
Doing better than average
NKF Co-Head of U.S. Capital Markets Kevin Shannon, Executive Managing Directors Rob Hannan and Brunson Howard, and Senior Managing Directors Michael Moll and Laura Stumm represented the seller.
"Calabasas Park Centre's stabilized in-place cash flow, amenity access, construction quality and strong historical asset performance drove significant investor interest," Moll said in a prepared statement.
"Calabasas Park Centre offered investors unique scale at an attractive discount to replacement cost for one of the Conejo Valley's top office assets," Shannon added.
The adjacent San Fernando Valley submarket has an average total vacancy of 9.0 percent on an inventory of about 32.7 million square feet, and the average direct rental rate is $2.54 per square foot, according to a third-quarter report from Kidder Mathews.
Just two months ago, Kilroy made news when Netflix preleased all 355,000 square feet of office space at the developer's Academy on Vine mixed-use project.
Image courtesy of NKF